GRRM on Bookstore Browsing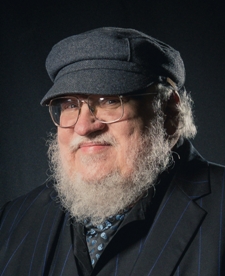 "I can't go into a bookstore any more, and that used to be my favourite thing to do in the world. To go in and wander from stack to stack, take down some books, read a little, leave with a big stack of things I'd never heard of when I came in. Now when I go to a bookstore, I get recognised within 10 minutes and then there's a crowd around me. So you gain a lot but you also lose things."
--George R.R. Martin, in
a Guardian interview
, about how
Game of Thrones
has affected his writing and his life.
---

---