Macmillan Meets with Latinx Groups, Agrees to Diversity Action Plan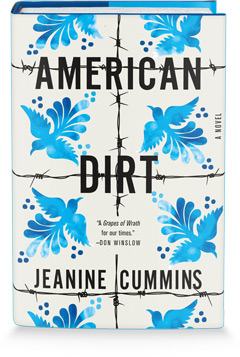 Yesterday #DignidadLiteraria and @PresenteOrg--among the major critics of American Dirt by Jeanine Cummins (Flatiron Books) and a lack of diversity in publishing--announced on Twitter that they had met with the leadership of Macmillan, parent company of Flatiron, and secured a commitment for Macmillan to "transform their publishing practices to include substantial increases in Latinx titles and staff, company wide." They added that Macmillan committed to "developing an action plan to address these objectives within 90 days" and that it will "regroup within 30 days with #DignidadLiteraria and other Latinx groups to assess progress."
In a statement, #DignidadLiteraria and Presente said that they "appreciate Macmillan's stated intentions to work as a leader to address the incredible dearth of presence and opportunity when it comes to Latinx professionals, editors and writers in the U.S. publishing industry.
"But today's announcement is just the first step in what must ultimately be a seachange in publishing. This campaign is not simply about Flatiron Books, or Macmillan USA. It's about seeking change that reverberates through the entire industry so the shelves of U.S. bookstores and libraries reflect its people.
"Today we urge leaders across the publishing industry at-large not to wait until their hand is forced to actuate these changes. We urge government leaders to investigate the appalling homogeneity in the publishing industry and we urge writers and readers to demand greater power, presence, and visibility for Latinx voices."
---

---