Temporary Restraining Order Issued Against President's Niece's Book; S&S Fights Back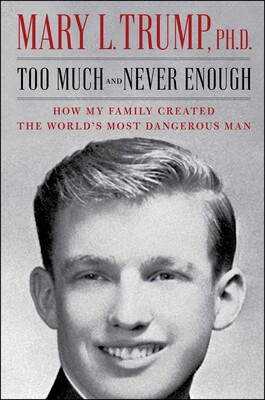 Yesterday, a New York judge issued a temporary restraining order blocking publication of a book by President Trump's niece until a hearing on July 10, the New York Times reported. The book, Too Much and Never Enough: How My Family Created the World's Most Dangerous Man by Mary L. Trump, is scheduled to be published by Simon & Schuster on July 28. The hearing July 10 is intended to decide whether the book violates a nondisclosure agreement Mary L. Trump apparently signed in 2001.
In an affidavit filed with the court yesterday, S&S CEO Jonathan Karp called the effort to stop publication of the book a violation of S&S's "First Amendment right to publish." He said, too, that the company has already printed "approximately 75,000" copies of the book, "thousands of which have already been shipped," on a schedule set far in advance of the effort to block publication. Now because so many copies of the book have been shipped to chains, indies and online retailers, "Simon & Schuster no longer maintains control of the copies of the Book."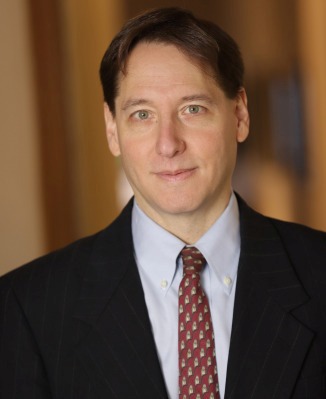 S&S CEO and president Jonathan Karp.
He emphasized that "many revelations" in the book have been published in the media already, including that Mary L. Trump was the primary source for the Pulitzer Prize-winning New York Times story "Trump Engaged in Suspect Tax Schemes as He Reaped Riches From His Father," published on October 2, 2018; has information about the President's "fraudulent tax schemes"; and contends that her father's death from alcoholism occurred in part because Donald Trump and his father had "neglected him at critical stages of his addiction."
President Trump and his brother Robert S. Trump have charged that their niece--whose father was the late Fred Trump Jr.--signed a nondisclosure agreement in connection with a 2001 lawsuit over the will of Fred Trump, the president's father and Mary L. Trump's grandfather, who died in 1999 and left only a small cash bequest to Mary L. Trump and her brother, Fred Trump III.
Last week, Robert S. Trump had tried to block the book in the Queens County, N.Y., Surrogate's Court, where Fred Trump Sr.'s estate was filed, was dismissed for lack of jurisdiction. He then filed in the Supreme Court of Dutchess County in New York.
Theodore J. Boutrous, a lawyer for Mary L. Trump, said, "The trial court's temporary restraining order is only temporary, but it still is a prior restraint on core political speech that flatly violates the First Amendment. We will immediately appeal. This book, which addresses matters of great public concern and importance about a sitting president in an election year, should not be suppressed even for one day."
S&S added: "We are disappointed that the Court has granted this Temporary Restraining Order. We plan to immediately appeal this decision to the Appellate Division, and look forward to prevailing in this case based on well-established precedents regarding prior restraint."
Charles Harder, a lawyer for Robert S. Trump, said, "We look forward to vigorously litigating this case, and will seek the maximum remedies available by law for the enormous damages caused by Mary Trump's breach of contract and Simon & Schuster's intentional interference with that contract. Short of corrective action to immediately cease their egregious conduct, we will pursue this case to the very end."
In his affidavit filed yesterday, S&S CEO Jonathan Karp also noted that when signing the contract, Mary L. Trump indicated that there were no impediments to publication. He added that she also revealed early on to S&S that she was the primary source for the 2018 New York Times story.
Karp commented: "Learning that, and knowing that no litigation resulted from the Times article, we were entirely confident in Ms. Trump's ability to tell her story regarding her own family given that over a year before she had worked closely with the Times to tell key elements of this story. We did not learn anything about Ms. Trump signing any agreement concerning her ability to speak about her litigation with her family until shortly after press broke concerning Ms. Trump's Book about two weeks ago, well after the Book had been accepted, put into production, and printing had begun. And we never saw any purported agreement until this action was filed against Ms. Trump and Simon & Schuster."
Karp also recounted that the company was interested in publishing the book "because we believed that it would address issues of profound importance to our country, with critical insights concerning the President of the United States, his formative years, and his family's financial dealings (which have been the subject of intense scrutiny by the press)." It won an auction on May 14, 2019, that "nine or ten" other publishers participated in.
Karp observed, too, that "in my over 30 years working in book publishing, I am not aware of a book that was ever enjoined and censured from the public for any reason, including those most recently articulated by the federal government in connection with John Bolton's book. Simon & Schuster is one of the preeminent publishing houses in the country with an unparalleled reputation for publishing works of great import to society. Any order granting an injunction would impose substantial and irreparable damage to Simon & Schuster's ability to publish a work addressing issues of national importance to this country and the public's right to read the work. This harm is heightened by the fact that news of the anticipated publication is widespread, which, in turn, is further proof that the public is interested in the newsworthy information in the Book."
---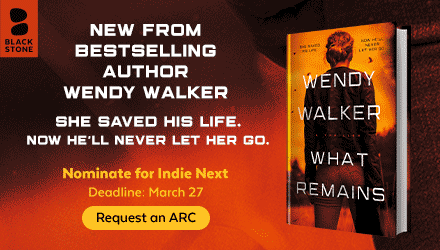 ---