L.A.'s Chevalier's Finds New Home Across the Street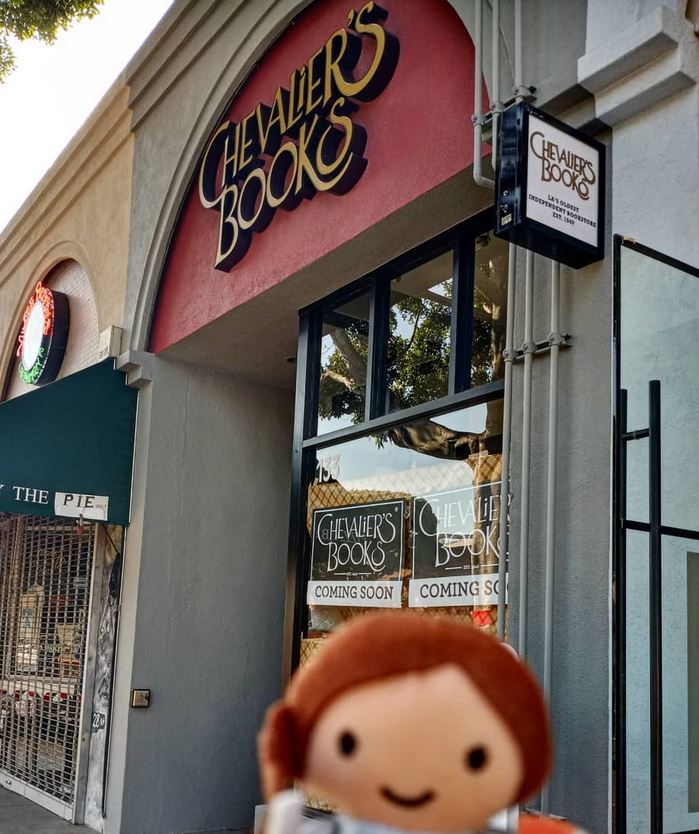 Chevalier's Books in Los Angeles, Calif., is moving across the street, to 133 N. Larchmont Blvd. The new space is larger and more open, meaning that when in-store author events resume there will be no more obstructed views. The Chevalier's team will use the extra space to make the selection "broader and even more eclectic," and they hope to open early this month.
In October, with the bookstore's lease set to expire at the end of the year, Chevalier's reached out to its customers and received an overwhelming expression of support. The bookstore was "flooded with e-mails and calls and socially distanced shout-outs," and customers bought books, gifts cards and subscriptions. The response was more than the Chevalier's staff said it could have hoped for--a "resounding yes" for the bookstore.
Last month, Chevalier's longtime general manager Liz Newstadt died. In their message announcing the move across the street, Chevalier's staff wrote: "We make this promise, both to you and to LIz--that we will carry on in her spirit of offering you the book that you need to read, because Liz believed that reading was a way to be a better person, and we wholeheartedly agree. She will always be our guiding light."
---

---