Rizzoli New York Opens 'Store Within a Store' in B&N's Fifth Avenue Flagship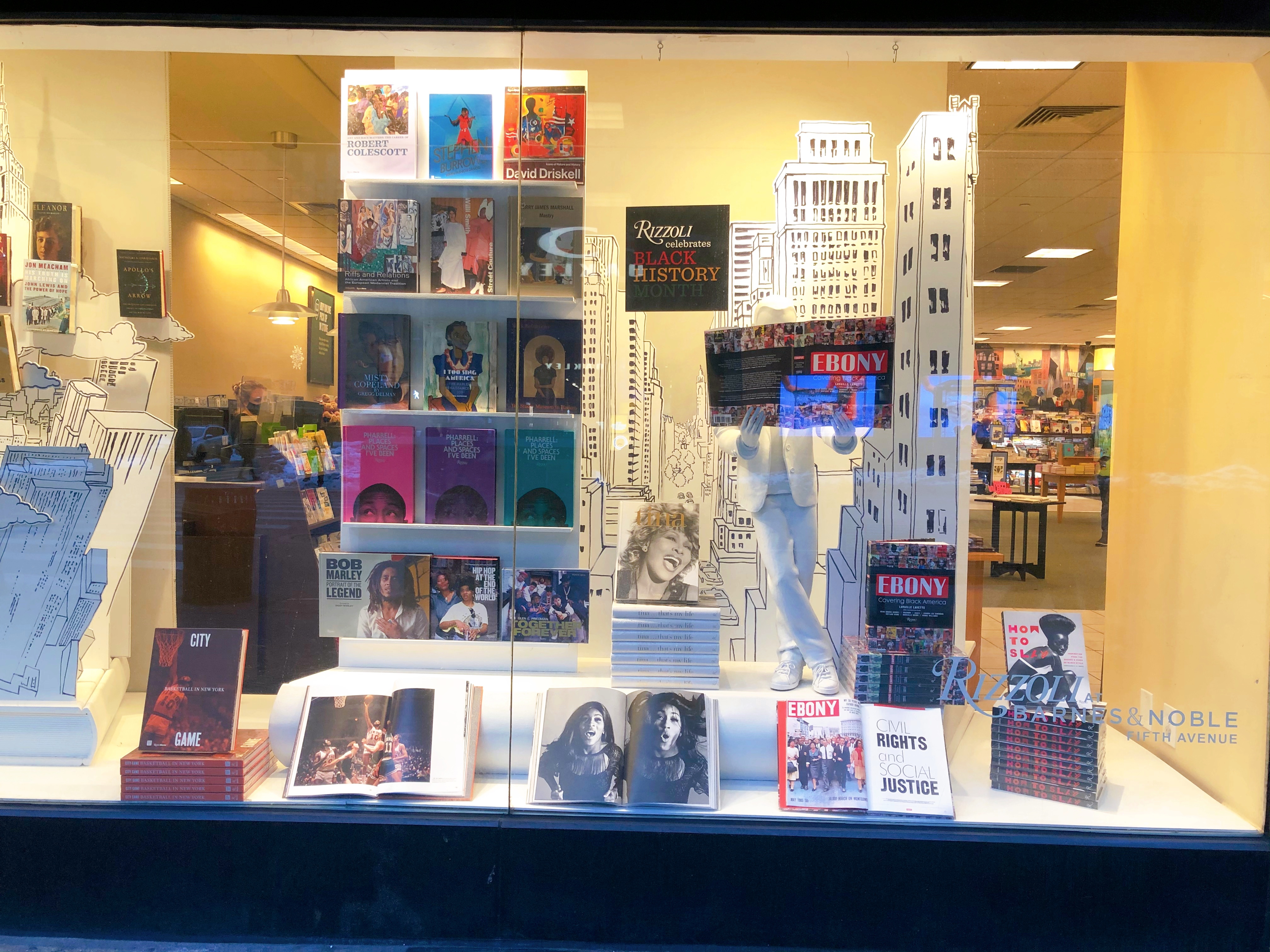 Publisher Rizzoli New York and Barnes & Noble have begun an exclusive collaboration under which Rizzoli has a dedicated retail display in the art and fashion department in the B&N flagship store at Fifth Avenue and 46th St. in Manhattan. The display will rotate monthly, highlighting books and authors of interest to New Yorkers and visitors alike. Rizzoli and B&N said it is the first time B&N Fifth Avenue will collaborate with a publisher on this type of retail partnership, featuring curated window displays and custom signage.
Rizzoli's current Black History Month window features a range of titles in art, fashion, music, and pop culture; the lead title is Ebony: Covering Black America by Lavaille Lavette, which was published February 2 and focuses on the 75-year history of Ebony magazine.
Future windows and store-within-store themes will tap into "all the lifestyle categories for which Rizzoli is renowned, including home & garden, cookbooks, photography, travel, and fashion & jewelry," the partners added.
Cal Hunter, B&N's manager of marketing/corporate partnerships and business department, said: "On behalf of Susan Halmy, store manager, and all of us here at Barnes & Noble Fifth Avenue, we are excited to commemorate Black History Month in collaboration with our good friends at Rizzoli, the artbook connoisseurs. Art, by its wit, style, charm, emotion and imagination, in all its splendor, particularly at this moment in time, reminds us of our yesterdays, how we arrived at where we are today, and compels us toward tomorrow's yet untold destinations. No matter life's obstacles art informs, nurtures, encourages, and inspires the indomitable human spirit in each and every one of us--art, the verve of life. Take a moment to stop by and see for yourself, you'll be glad you did."
Jennifer Pierson, Rizzoli's v-p of sales & marketing, added: "It is a great pleasure to have the opportunity to collaborate with an entrepreneurial and creative retail partner such as Barnes & Noble Fifth Avenue. Our vision is to celebrate together exquisitely produced illustrated books and to provide enticing window displays and book selections to Barnes & Noble Fifth Avenue's clientele. Now more than ever we need the comfort and delight that art books provide."
---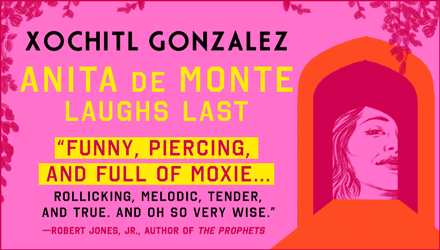 ---