New Tattered Cover Store Opening Tomorrow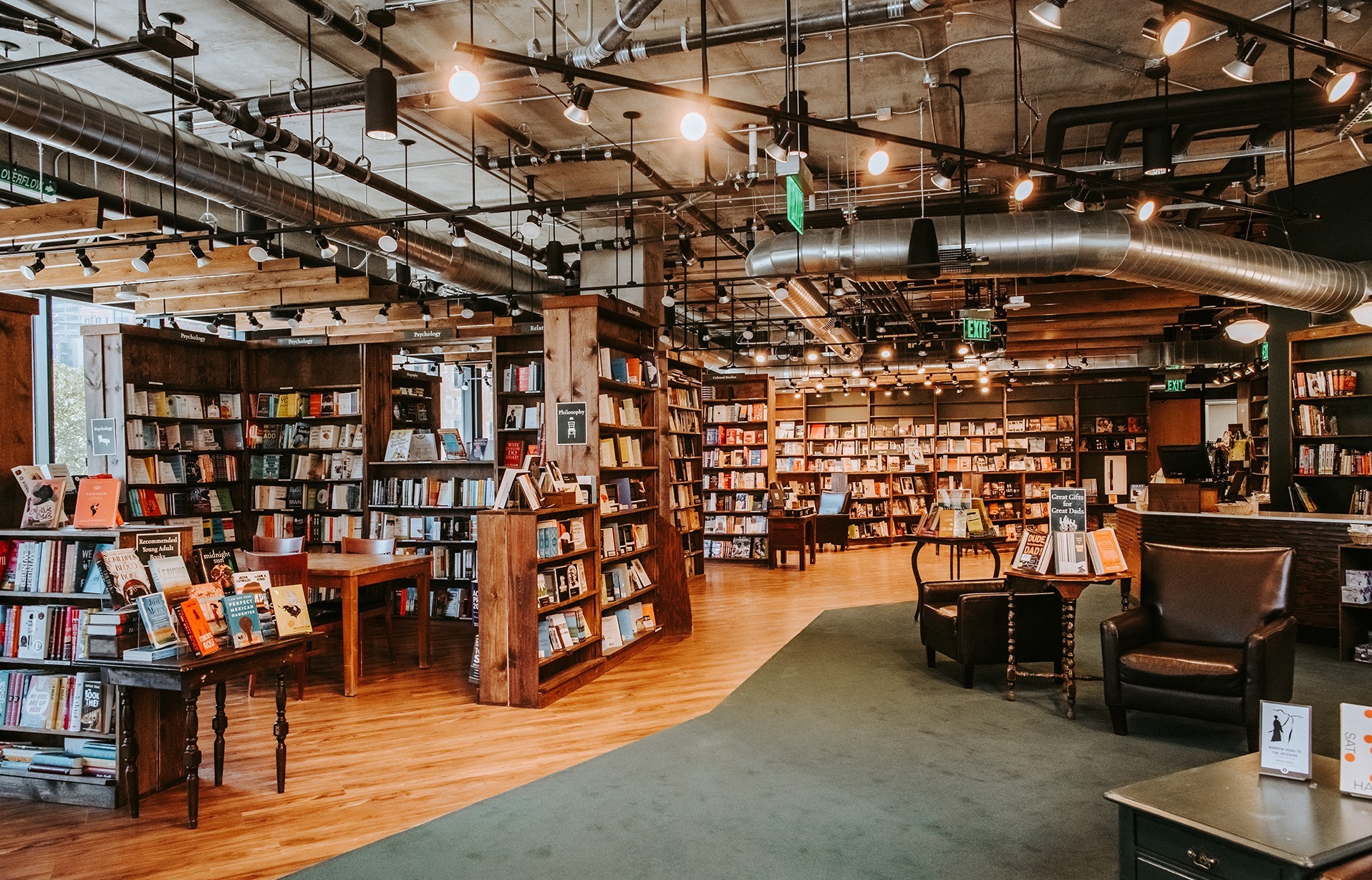 The new Tattered Cover in McGregor Square
(photo: Lucy Beaugard)
The newest Tattered Cover store in Denver, Colo., will have its grand opening on Saturday.
Beginning at 9 a.m., a "bookworm" of more than 100 people will pass the final book hand-to-hand from the old LoDo location to the new store in McGregor Square, adjacent to Coors Field. Once the final book has arrived, the store officially will be open for business.
"Our new location marks the next phase of evolution for Tattered Cover--after a long year, we're excited to welcome people back and provide a space for connection, community and conversation," said Kwame Spearman, CEO of Tattered Cover. "The environment of the new McGregor Square development makes it a perfect fit for our family-friendly character."
The McGregor Square location spans 6,800 square feet and sells books, magazines, gifts and more. The store features a grand staircase, harkening back to both the original LoDo store and the former location in Cherry Creek.
Later this summer Tattered Cover will open a children's store in the Stanley Marketplace in Aurora, Colo. The bookstore will also be celebrating its 50th anniversary this year.
---

---