Lee & Low Books Buying Cinco Puntos Press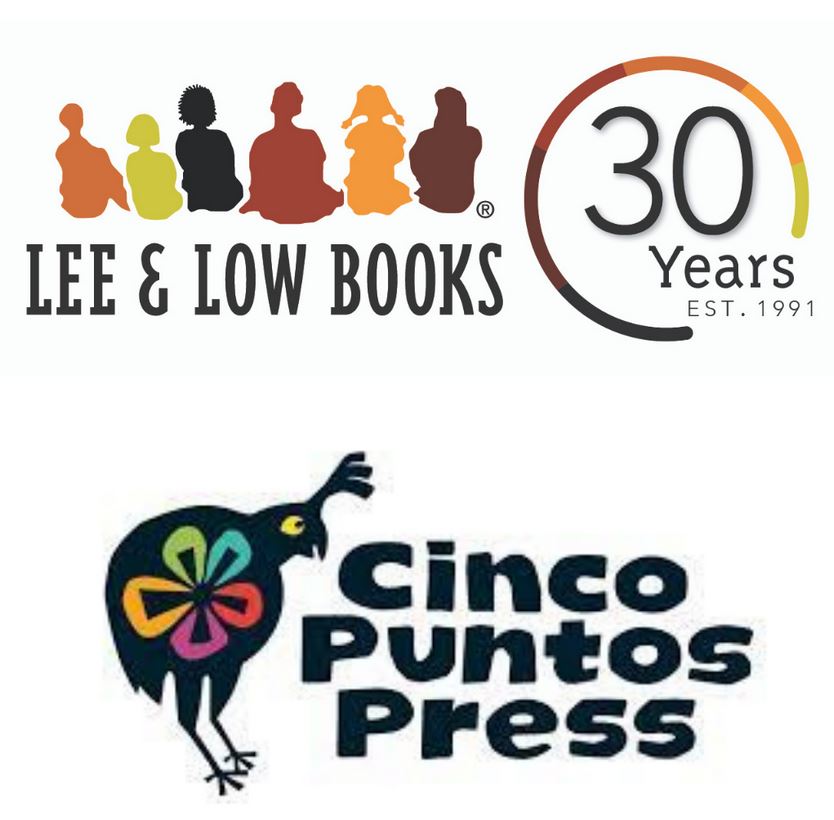 Lee and Bobby Byrd, who founded Cinco Puntos Press in 1985, are selling the El Paso, Tex., publisher to Lee & Low Books, the New York City press that specializes in multicultural children's books. Cinco Puntos, which also emphasizes multicultural titles, will become an imprint of Lee & Low. With the purchase, Lee & Low Books will offer its first adult titles, as well as enlarge its collection of bilingual, Chicanx, and border literature. Cinco Puntos wrote on social media: "All our beloved books are joining this new family, and they'll even be reissuing a lot of old favorites that haven't been available for a while. It's a great day for diverse books!"
In a statement, Jason Low, publisher of Lee & Low, commented: "We are extremely cognizant of the overall number of diverse books in the marketplace. It is critical that a collection of strong diverse books like the ones that Cinco Puntos Press has published remain in print. In this way, we will not only preserve the Byrd legacy but continue to expand the audience of readers who will enjoy and be moved by these wonderful stories."
He added: "We have always held the books that Cinco Puntos Press published in high regard. There are very few presses in our industry that truly share Lee & Low's values, but Cinco Puntos does. The books that Lee and Bobby Byrd have chosen to publish amplify marginalized voices and reflect the ideal of a truly inclusive publishing industry."
Lee & Low will publish several forthcoming Cinco Puntos Press titles, including Thirty Talks Weird Love by Alessandra Narváez Varela (October 2021); Where Wonder Grows, the follow-up picture book to All Around Us by Xelena González, illustrated by Adriana M. Garcia (January 2022 in both English and Spanish editions); and Nobody's Pilgrims by Sergio Troncoso (May 2022).
The Byrds told El Paso Matters that they had explored selling the press for a decade and decided the time is right. Lee Byrd, who is 76, said, "I find myself really tired. I don't want to sit around and dream about another book and pitching it to somebody." Bobby Byrd is 78. The pair have put the Cinco Puntos building at 701 Texas Ave. on the market for $450,000.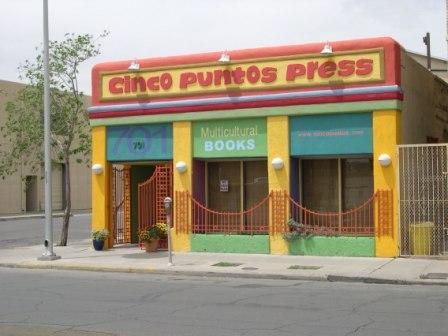 In its 36 years, Cinco Puntos Press has published some 130 books, including Everything Begins and Ends at the Kentucky Club by Benjamin Alire Sáenz, a short story collection, which won the PEN/Faulkner Award for Fiction in 2013. Sáenz was the first Mexican American to win the award.
Sáenz, who lives in El Paso and has published poetry, novels, children's books and young adult literature with Cinco Puntos Press, said of the Byrds: "They have truly been a remarkable trailblazer in the field of multicultural literature, particularly the literature of the border and border writers. And they have contributed to our literary community and we should all be immensely grateful to them."
Other important Cinco Puntos Press books include The Story of Colors/La Historia de los Colores, a 1999 children's book by Subcomandante Marcos, who led an indigenous uprising in the Mexican state of Chiapas in the 1990s, and Ringside Seat to a Revolution by David Romo, which tells how Ciudad Juárez and El Paso served as the intellectual inspiration for the Mexican Revolution in the late 19th and early 20th centuries.
---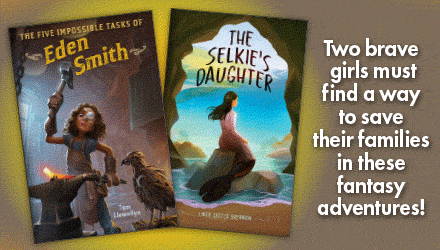 ---