Virginia Highland Books Opens in Atlanta, Ga.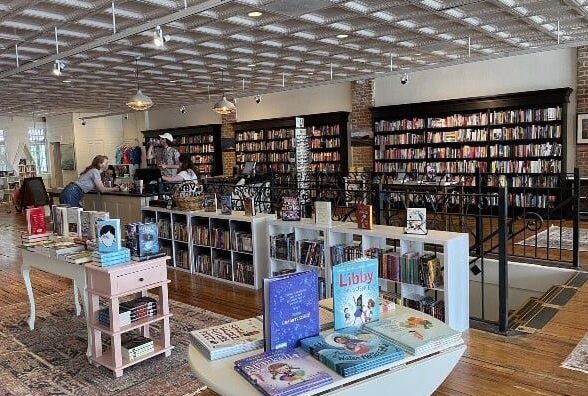 An independent bookstore called Virginia Highland Books has opened in Atlanta, Ga., Atlanta Intown reported.
Located near the intersection of Virginia Avenue and N. Highland Avenue, the bookstore sells general-interest titles for all ages. Adult fiction, YA books and a children's area are located on the store's main floor, and a staircase leads to a lower level that features nonfiction books and space for events.
Owner Sandy Huff, whose background is in event planning, public relations and marketing, hopes to start hosting events in August. Currently her store carries nonbook items like reading glasses, blue light glasses and puzzles, and she plans to stock vinyl records in the near future.
Huff has no plans to sell used books, but she does intend to collect used books and donate them to various nonprofits, including an organization called Hillside that provides mental health services to 700 families per year and residential treatment for children. She will also start displaying the work of local artists, with travel photographer Jonathan McKown up first.
"The amount of interest is very reassuring," Huff told Atlanta Intown. "Bookstores have to have neighborhood support to succeed. So far, people seem excited so that's a step in the right direction!"
---

---