ABA's Allison Hill on ABFE Changes; DEI Review; DOJ Suit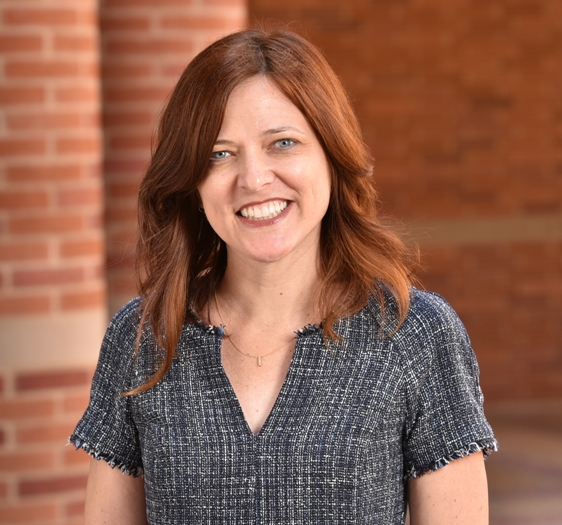 Allison Hill
In a letter to members in Bookselling This Week, American Booksellers Association CEO Allison Hill wrote in part about the shift in role of ABFE (American Booksellers for Free Expression), which has caused concern among some members and led to the resignation of board member Kenny Brechner.
Hill wrote: "I'm grateful to the ABA Board for their in-depth, thoughtful conversations this past year on behalf of the membership about ABA's value of freedom of expression; ABA's commitment to equity, access, antiracism, and representation; and how the two relate. (I also appreciate ABA members and ABA staff who shared their thoughts about these topics with me.) The board's recent changes to the ends policies ('Core members have the resources in support of their right to freedom of expression' and 'Legal and regulatory policies reflect the interests of independent bookstores...') create a space for ABA to move forward committed to both values in new ways that best serve our membership, allowing us to focus on our priority of helping bookstores and booksellers prepare for the future and thrive.
"ABFE will continue to support members around freedom of expression in many of the ways that it always has: organizing and promoting Banned Books Week; providing resources such as freedom of expression and privacy statement templates, and information about preparing for controversial author events; hosting a hotline for stores presented with freedom of expression or privacy emergencies (for example, event protesters or a subpoena for customer records); and supporting advocacy work through our coalition partners (co-signing amicus briefs that are directly related to bookstores' needs, for example, and connecting bookstores whose free expression concerns are outside of ABFE's focus with coalition partners best suited to address their needs).
"With the ABA board's ends policies changes, ABFE's work will now be fully focused on freedom of expression issues directly related to bookstores rather than focusing on broader free expression efforts. ABFE's coalition partners include organizations focused on those broader free expression efforts. ABFE will work closely with these partners on issues related to bookstores and will refer bookstores to the coalition partners on issues outside of ABFE's new focus. As we move forward with ABFE's clarified mission, we will keep the membership informed via Bookselling This Week as well as via the ABFE page on BookWeb, which has recently been updated to reflect changes and provide transparency."
Hill also gave an update on the ABA's DEI efforts, saying, "We have completed 99% of the in-house audit of all ABA systems and programs, reviewing everything through a DEI lens, and we implemented new checks and balances. The Bi-Monthly Boxed Mailing, Advance Access, and Net Galley titles are now screened for hate speech per the U.N.'s definition. Programs with titles provided by booksellers--Indie Bestseller List, Indie Next List, and Kids Next List--are not screened. In both cases we leave it to booksellers to decide for themselves what they buy, read, promote, and sell. This program information has also been updated on BookWeb for more transparency. We're excited to announce that our new DEIA Membership Manager will be starting in a couple of weeks! And we are making an offer to a new copy editor this week. The Beta Advance Access program (a galley-on-demand program) for marginalized voices is in development with an expected launch date in January. The first LGBTQIA2S+ forum between members and ABA staff for booksellers took place last week. The ABA staff training/discussion on Queer history and activism took place a few weeks ago. And we continue to prioritize our commitment to antiracism, access, equity, and representation, and look for ways to advance this work for ABA, its members, and for the book industry. Thank you to the DEIC members and others who help support and inform this work."
Hill also commented on the Justice Department's suit seeking to block Penguin Random House's acquisition of Simon & Schuster, writing in part, "PRH is a valued partner of independent bookstores in many ways, but the continued consolidation of publishing power that this sale could represent threatens to undermine competition in the book industry, harming the interests of American consumers and putting bookstores and authors at risk. ABA appreciates the Justice Department's due diligence in investigating this deal, and we appreciate the Biden Administration's support of competition in the marketplace and of small businesses. We hope the DOJ's support continues and that they prioritize our concerns about Amazon outlined in ABA's position paper sent to state attorneys general last November. A top priority for ABA continues to be lobbying against Amazon's monopoly power."
---

---