Nook Books Opens in Lancaster, Pa.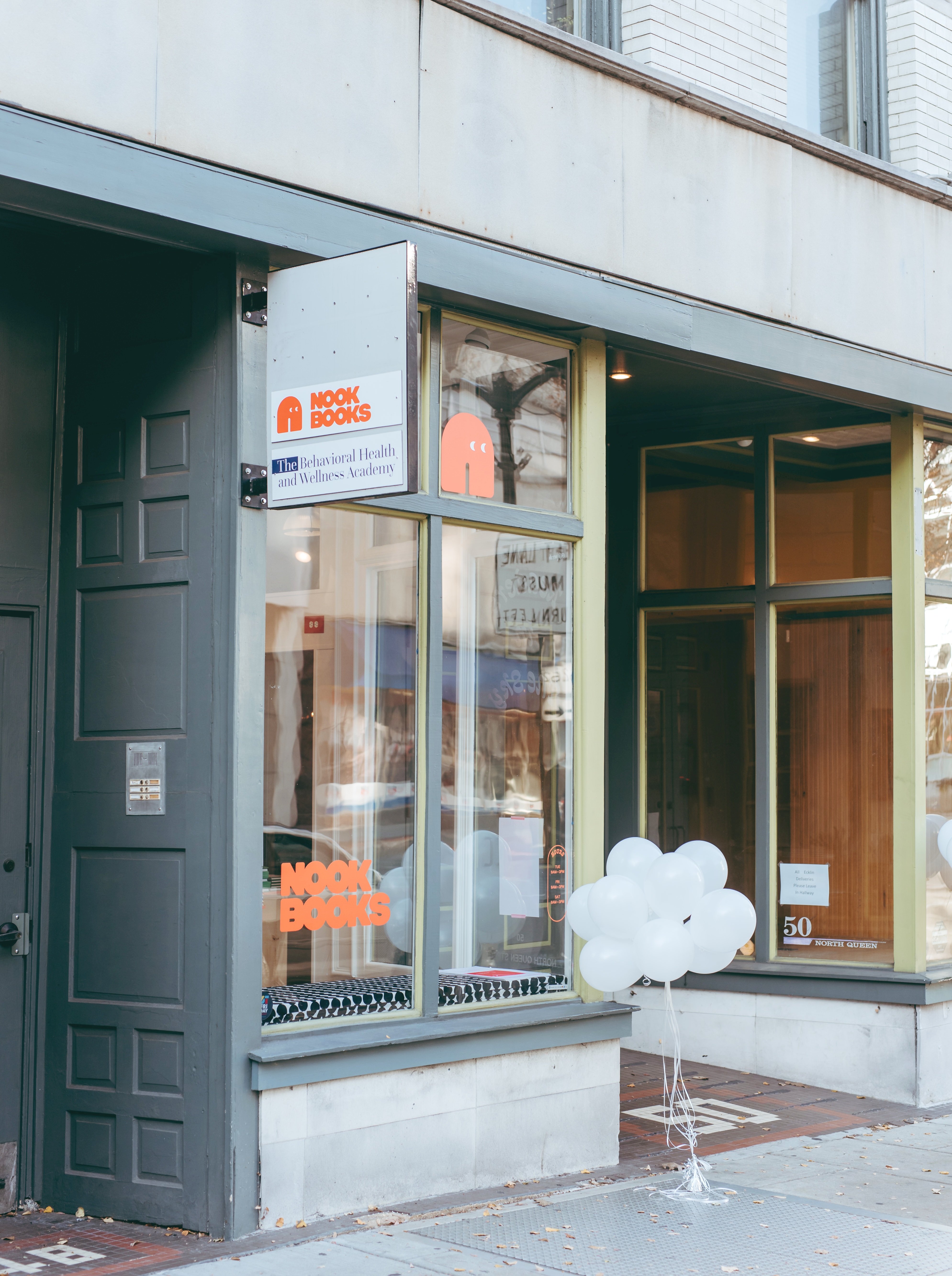 (photos: Gabe McMullen)
"I wanted to create a space where an adult could walk in, see a beautiful children's book and buy it for themselves," said Emma O'Brien, owner of Nook Books in Lancaster, Pa. The 256-square-foot bookstore, which opened on November 20, carries a hyper-curated collection of children's books.
Every book O'Brien carries is hardcover, and most come from small and independent publishers, are self-published, or are older classics that might have slipped under the radar in recent years. As examples of the latter she pointed to Tomi Ungerer: A Treasury of 8 Books, as well as the work of William Steig and Richard Scarry. "They're classics everyone should have, but they're not available in Barnes & Noble anymore."
Given the size of the store and how particular the inventory is, she noted, Nook Books doesn't necessarily have something for everyone. The books on display, as well as the design of the store itself, are meant to emphasize the artistry of picture books and the physical experience of book buying.
"I knew all of the titles I wanted to have before I opened," said O'Brien, who has been collecting children's books since she was in college. "Kids' books have always been a huge part of my life."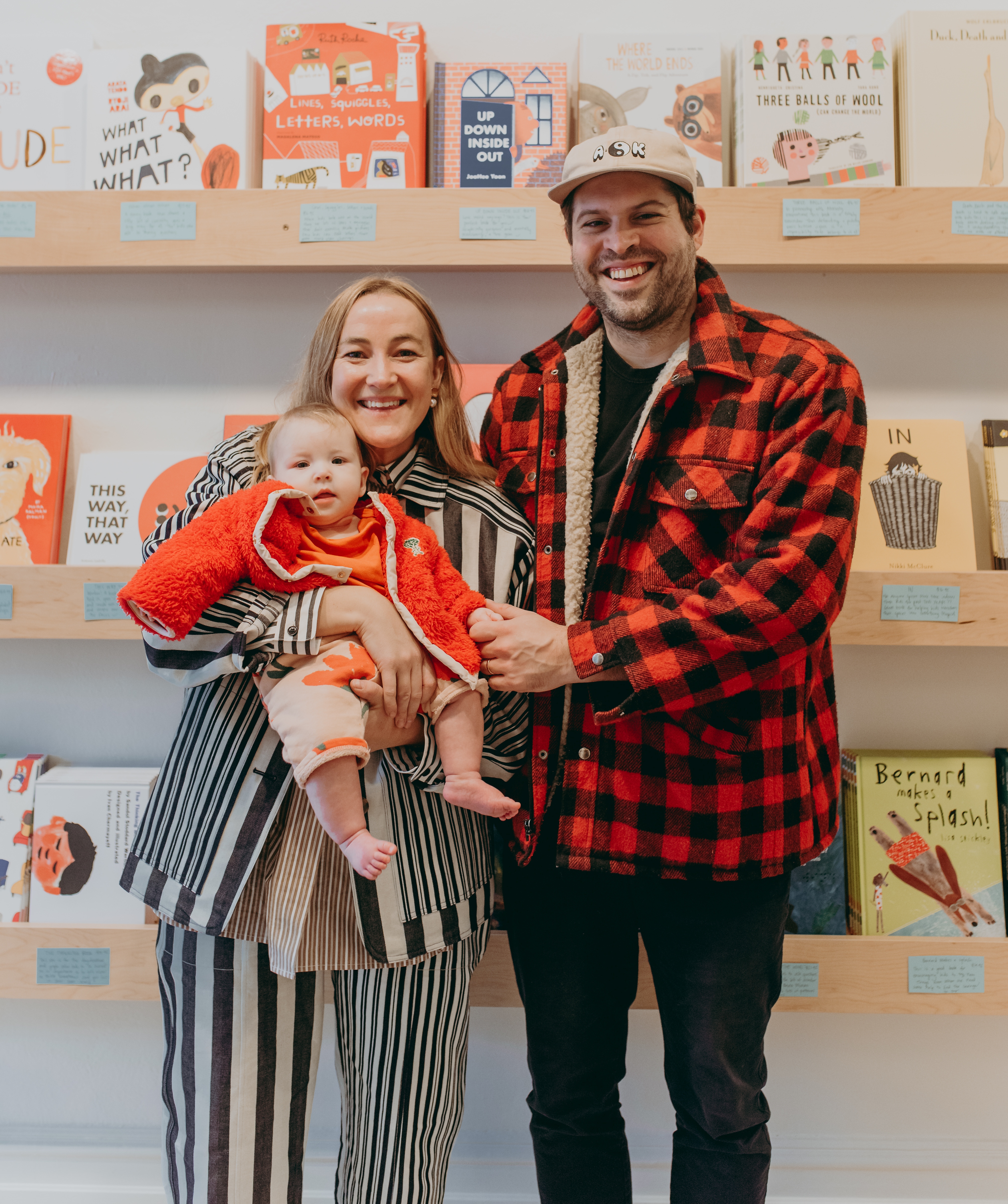 Emma and Jonathan O'Brien
The store held its first read-aloud storytime last Friday, which O'Brien described as "awesome and crazy," and she plans to do those weekly. She also hopes to start doing some arts programming, such as bookmaking workshops and events with a local risograph printer. "I want this to be a place to read and interact with books, think of ideas and celebrate literacy in all its forms."
Before moving to Lancaster, O'Brien and her husband lived in New York, where O'Brien most recently did consulting work and copywriting for a variety of tech start-ups. Prior to that she had her own book subscription company called Reads, which she shut down in 2019. While she loved the act of curating books, she felt there was a lot lacking with an online-only bookstore and she "really wanted a reason to talk to people."
She dreamed of having a physical location, and before launching Reads as an online bookstore she had even looked at storefronts in New York City. She realized very quickly that a physical bookstore there was "not realistic" for her, given the extremely high commercial rents. Despite being online-only, she called Reads a "great learning curve for building the bookstore."
O'Brien had a baby last April, and she knew that "if I was going to go back to work, I wanted to work for myself and get off my computer." In August she saw that a great storefront was available in town and a "quick couple of months" ensued.
"I built this bookstore on my daughter's nap schedule," O'Brien recalled, laughing. To learn the ropes of running a physical bookstore, O'Brien joined bookseller Facebook groups, got advice from publishers and reached out to booksellers who had also recently opened new stores. While it wasn't a walk in the park navigating all of the different systems involved, she was able to open in a relatively short time.
Asked how the Lancaster community has responded to her store, O'Brien said she had some "panic dreams right before we opened," and was worried that people might think the store was too niche or not for them. But those worries have proven to be unfounded: she's been blown away by how community driven Lancaster is, and how community members as well as other local businesses have supported her. "It's been incredible to watch everyone be really excited." --Alex Mutter
---

---