Bookish Coming Soon to Camas, Wash.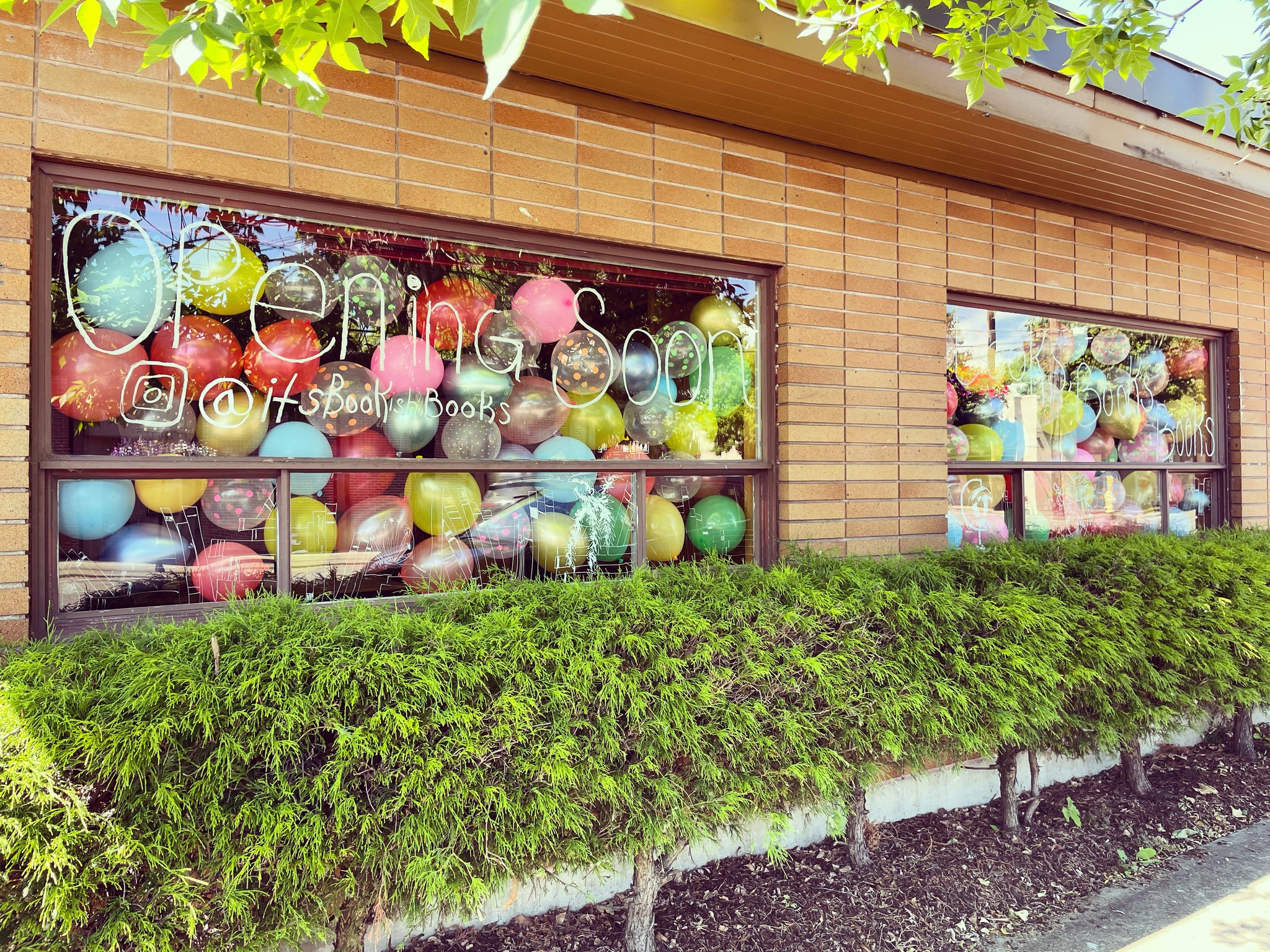 Bookish, a children's bookstore that debuted as a pop-up shop a little over a year ago, is opening a bricks-and-mortar store in Camas, Wash. Owner Melissa Peake reported that she is eyeing a mid-August opening for the 1,100-square-foot store, which will sell all new children's and YA titles along with a selection of sidelines including educational toys, writing sandboxes and book-related apparel and totes.
Bookish will have an inventory that leans toward local authors and is very inclusive. Peake wants her store to be a place where anyone in the community can feel safe, and she doesn't want to "shun any kids or their parents away." It will be the only new bookstore in Camas, and while she didn't rule out the option of eventually carrying some adult books, she has no plans to do so right away.
Camas, she explained, is "right outside" Portland, Ore., across the Columbia River. Historically a small mill town, it has seen an influx of people moving from Portland in recent years. That has led to a community that Peake said will "be blue" one year and "be red" the next. While some community members will post on Facebook asking about hosting a "patriot festival," others will ask about doing a drag queen story time. Peake has been "grappling" with trying to serve a sometimes divided community while not losing sight of the fact that the "whole point is to get books into the hands of kids."
Peake's event plans include book clubs for a variety of age groups as well as storytime sessions, and she would love to be able to host at least one author visit per month. One of the store's first events will be a back-to-school event for teachers, when the store will be open only for local educators. Peake added that she hopes to have a grand opening in early September, during a First Friday kids' event.
Prior to founding Bookish as a pop-up shop last year, Peake had no experience in bookselling, though she did have some "very basic retail experience." She worked for the real estate company Redfin before deciding to stay at home with her children. Five or six years ago she started working at their school as a reading specialist, and recently found herself thinking whether she should start tutoring, doing ESL instruction or something else. Peake, who has an English degree, said hers is a "fairly large book family," and she knew that opening a bookstore would fulfill a community need.
Peake had always planned to have a bricks-and-mortar location, but given how daunting it felt to "go from nothing to all of it," she decided to test the waters with a pop-up shop. She started with appearances at the farmer's market, and that went well enough for her to become a "semi-permanent" fixture at a place downtown, roughly two blocks from where the store will open in the coming weeks.
By the end of last year's farmer's market season, Peake was certain she wanted to open a bricks-and-mortar store. She started looking for a space in September, and finding one that met her criteria was "very difficult." She wanted to be in a very specific part of downtown Camas and actually passed on a possible space in February. About a week before she attended Children's Institute 10 in June, another space opened up downtown. She jumped on it almost immediately.
"I signed the lease and then went out of town," she recalled, laughing.
Asked about her community's response to her plans, Peake mentioned that a few weeks ago the local downtown association made a Facebook post saying that Camas was getting a bookstore. In a very short amount of time there were upwards of 30 comments from residents.
"There was so much excitement," Peake said. "I was in tears." --Alex Mutter
---

---