ABA, Civic Economics Release 'Unfulfilled' Amazon Impact Report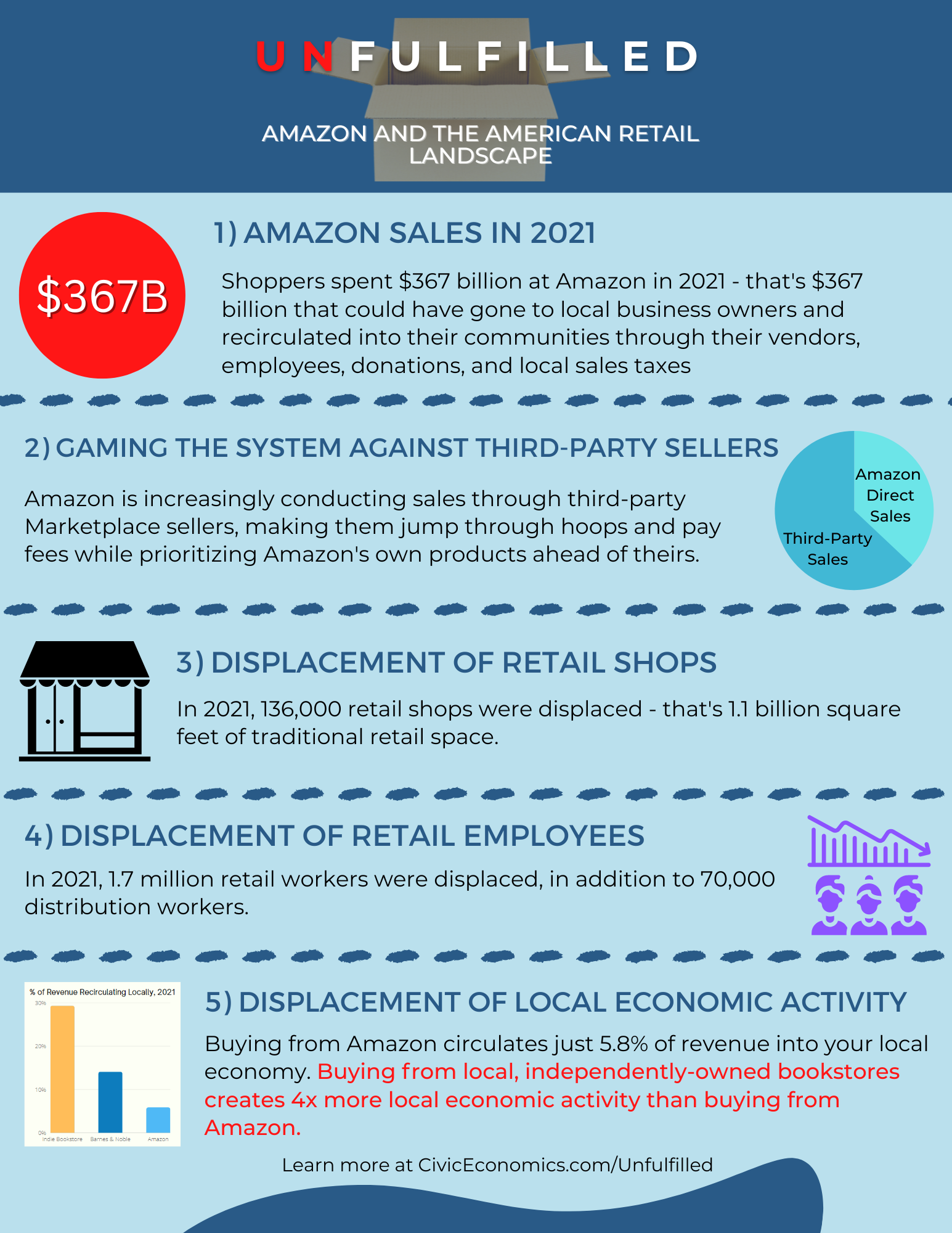 The American Booksellers Association and Civic Economics have released a new report called Unfulfilled: Amazon and the American Retail Landscape that details the negative impacts that shopping with Amazon has on communities.
The report found that in 2021, 136,000 retail shops, totaling 1.1 billion square feet of traditional retail space, were displaced, resulting in "empty storefronts all over the United States." Despite Amazon's perceived role as a job creator, 1.7 million retail workers and 70,000 distribution workers were displaced, and the $367 billion that consumers spent with Amazon last year resulted in less money circulating within communities.
"This report shows the costs and consequences to communities as Amazon continues to box out small business," said ABA CEO Allison Hill. "Our communities benefit in countless ways when we shop local and this report makes clear how much is at stake when we don't. The impact is so much more than just an empty storefront when a business closes. Our choices matter, where we spend our money matters, and our communities matter."
Civic Economics and ABA have been studying the impact of Amazon on the American Retail Landscape since 2016. Past reports have focused on subjects like empty storefronts and lost jobs to lost tax revenues due to Amazon.
The Unfulfilled report can be downloaded in its entirety here.
---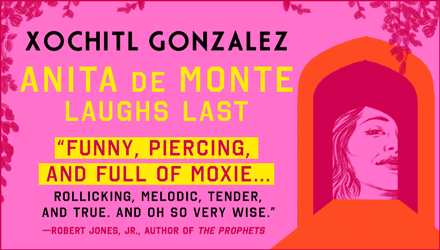 ---