Grand Opening for Twelve Points Book Company, Terre Haute, Ind.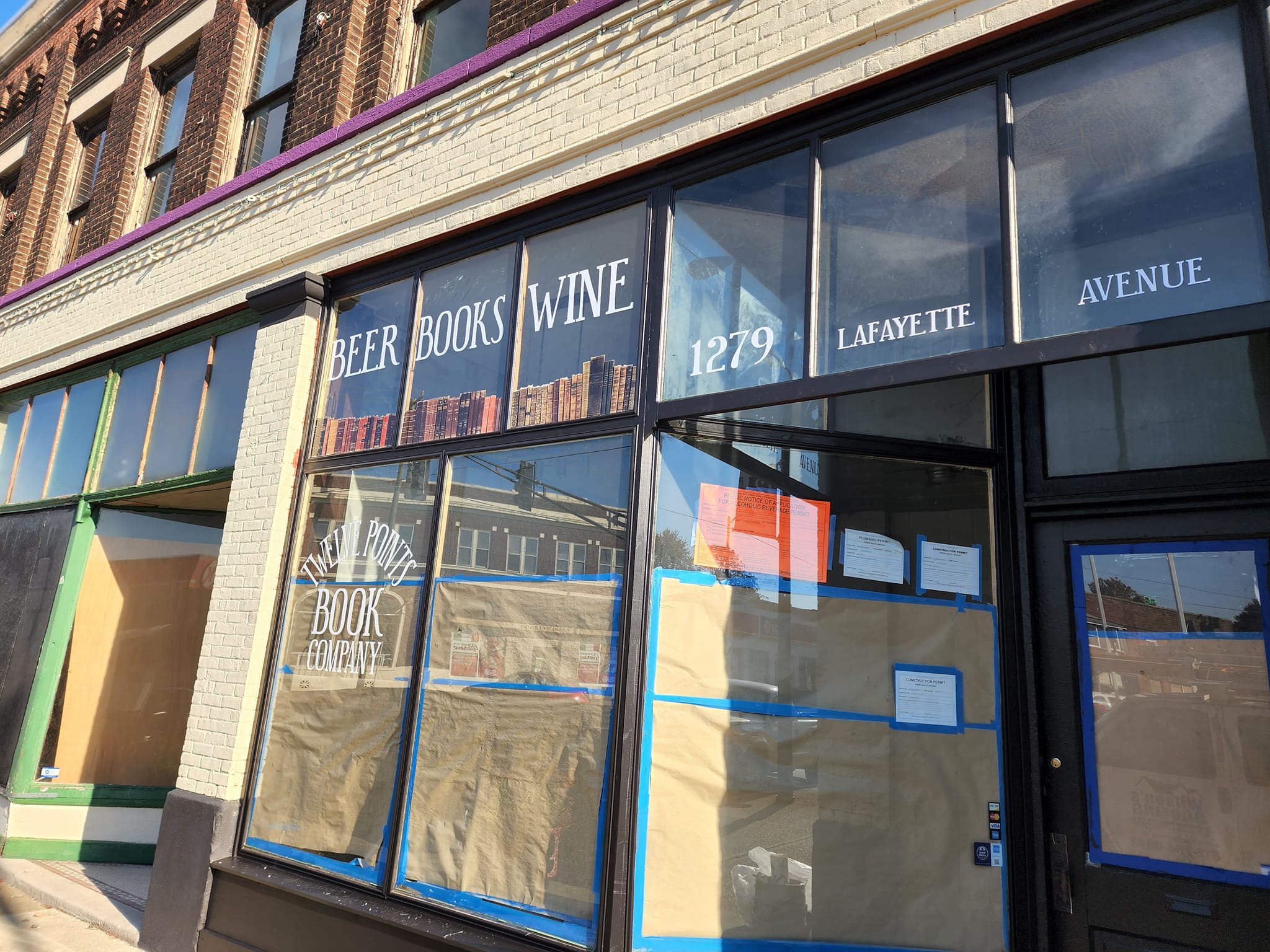 Twelve Points Book Company hosted its grand opening at 1279 Lafayette Avenue, Terre Haute, Ind., last Friday. It was the first official day that owner John Cannaday could "serve alcoholic beverages from his partners--beers from Afterburner, the Terre Haute Brewing Company and People's Brewing Company out of Lafayette, as well as Chardonnay, a dry red and two roses from WaterTower Estates," the Tribune-Star reported.
"Thank you to everyone who came out last night to celebrate the grand opening!" Cannaday posted on Facebook the next day. "You created an incredibly special environment and I cannot wait to have more nights like that! We're open again today from 11 to 9! Come on out and start your New Years celebrations by picking out a book and having a glass of your favorite local brews! Thank you thank you thank you!"
Twelve Points Book Company made its debut as a weekly pop-up earlier last year. Cannaday told the Tribune-Star he has been encouraged by sales during the first month of business: "Small Business Saturday was huge, and I can't anticipate having days like that until next Small Business Saturday, but the Wednesday before Christmas was my second best day of the year."
Inclusiveness is a key goal at Twelve Points Book Company. "People of all ages are still welcome despite the alcohol," Cannaday said. In addition to books, drinks and comfortable sofas, the store offers jigsaw puzzles and study spaces. "I want it to be a community living room."
---

---