Amanda Gorman: 'A Hill We Will Conquer'
"I'm gutted. Because of one parent's complaint, my Inaugural poem, 'The Hill We Climb,' has been banned from an elementary school in Miami-Dade County, Florida.
"Book bans aren't new. But they have been on the rise--according to the ALA, 40% more books were challenged in 2022 compared to 2021. What's more, often all it takes to remove these books from our libraries and schools is a single objection. And let's be clear: most of the forbidden works are by authors who have struggled for generations to get on bookshelves. The majority of these censored works are by queer and non-white voices.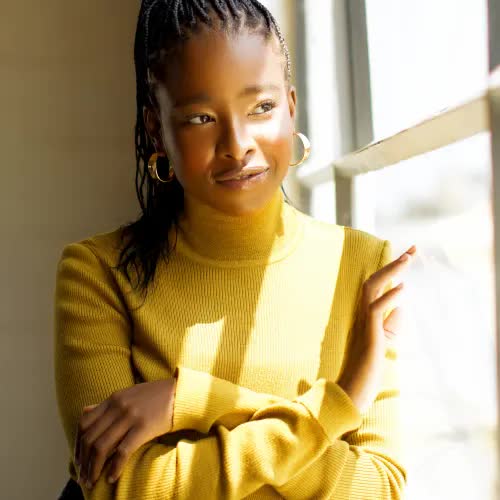 "I wrote 'The Hill We Climb' so that all young people could see themselves in a historical moment. Ever since, I've received countless letters and videos from children inspired by 'The Hill We Climb' to write their own poems. Robbing children of the chance to find their voices in literature is a violation of their right to free thought and free speech.
"What can we do? We must speak out and have our voices heard. That's why my publisher, Penguin Random House, joined PEN America, authors, and community members in a lawsuit in Florida's Escambia County to challenge book restrictions like these. To help, donate to and visit @PENAmerica and spread the word about these book bans.
"Together, this is a hill we won't just climb, but a hill we will conquer."
---

---