Notes: BookCourt Expanding; Bookstore Customers Write Novel
BookCourt, Brooklyn, N.Y., is building a 1,600-sq.-ft. wing that should be finished in late November and will nearly double the store's size, the Brooklyn Daily Eagle reported. BookCourt's new wing will house a small café and bar with outdoor garden as well as nonfiction titles, which are currently in the basement. In the future, the basement will be used for remainders. Children's book inventory will be tripled.

Owners Henry Zook and Mary Gannett, who founded the store in 1981, attributed the impetus for the long-considered expansion to their son, Zack, who has been involved in the family business fulltime since graduating from college in 2005. Zack also plans to start publishing Cousin Corinne, a literary journal that will include fiction, essays, poetry and dramatic works and be separate from the store. Eventually he hopes for BookCourt to publish books.

Several keys to the store's success: owning its own building and its location, "on the nexus" of Boerum Hill, Cobble Hill, Carroll Gardens and Brooklyn Heights. "It's a great location," Henry told the paper. "Though we didn't know that at the time."

---
Crossroads Books, Clarence Center, N.Y., has given new meaning to the phrase "a community of writers" by sponsoring a group effort "to write a coherent novel." According to Buffalo TV station WIVB, "Beginning with just an opening paragraph and a small list of rules, visitors to the bookstore are invited to read what has been written and continue the story with a few sentences or a few paragraphs. New characters and plot lines, which will hopefully carry the story along, can be introduced at any point."
---

The Dothan Eagle celebrates the 25th anniversary of Dove Christian Supply, which has stores in Dothan and Enterprise, Ala. During September the store is having weekly specials and events, ending with a grand prize drawing for a 25-inch color television, a DVD player and 25 DVDs on September 29.

Founded by Pete and Yvonne McCollough, Dove carries books, DVDs, posters, cards, clothing, choir robes, church supplies, gifts and art as well as such Jewish items as prayer shawls and menorahs. "We are very careful about how we pick our products," Yvonne McCollough told the paper. "No matter what it has to be Biblical. We put a lot of thought and prayers into it."

---
John MacGregor has been promoted to full time event and marketing coordinator of the Cadence Group, which handles book tours both in person and online. He will handle all bookstore, school and library author tours and event bookings. He may be contacted at jmacgregor@thecadencegrp.com.

Anne Frecka is joining Cadence Group as client manager. She was formerly a copy editor and contractor for the Writer's Digest line at F+W Publications. She may be reached at manager@thecadencegrp.com.


---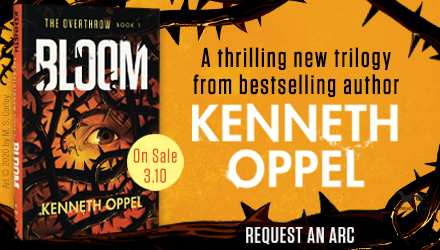 ---