Notes: Suit Over Prison Material; Booksellers' Fall Favorites
A lawsuit objecting to new federal Bureau of Prisons guidelines limiting religious books and materials available to prisoners in chapel libraries has been taken on on a pro bono basis by a major New York City law firm and refiled in federal district court in the Southern District of New York, according to the New York Times.

The policy was enacted because of fears of terrorist recruiting, but in some prisons, "chaplains have recently dismantled libraries that had thousands of texts collected over decades, bought by the prisons, or donated by churches and religious groups," the Times wrote.

Mark Earley, president of Prison Fellowship, a Christian group, called the effort like "swatting a fly with a sledgehammer. There's no need to get rid of literally hundreds of thousands of books that are fine simply because you have a problem with an isolated book or piece of literature that presents extremism."

Several observers said that the approved list of titles was adequate in some areas but had "glaring omissions."

---
Carole Horne, general manager of the Harvard Book Store, Cambridge, Mass., told the Christian Science Monitor that she anticipates "a spectacular fall" for new releases, calling it "one of the best that I've seen." Horne's autumn must-read list is topped by Richard Russo's Bridge of Sighs. "I thought Empire Falls was the peak of his career," she said. "But this is as good, if not better."


Daniel Goldin, senior buyer at Harry W. Schwartz Bookshops, Milwaukee, Wis., told the paper that he "braces himself for a slew of imitators, be they dog memoirs or Da Vinci Code-breakers. 'There's 17 books that look like The Kite Runner.' " He predicted that this season's Freakonomics will be Richard Wiseman's Quirkology: How We Discover the Big Truths in Small Things. (In quirky timing, see Book Sense's May We Recommend below for more by Mr. Goldin on Quirkology! Also, Shelf Awareness reviewed the title in Friday's issue.)
---
At a time of wild gyrations on Wall Street, top executives at publicly held companies bought their own stock "at a record pace" last month, according to an AP story based on analysis by InsiderScore.com and Thomson Financial. Among insiders cited: Barnes & Noble chairman Len Riggio, who bought 100,000 shares of B&N stock, "his first purchase in two years."

---
Amazon's venture into the digital delivery of books and other products "seems halfhearted," Business Week suggested. "There's a reason why Amazon hasn't done much to sell books, movies, or music in digital form, even after acquiring Paris-based Mobipocket in 2005 and unveiling its internally built Unbox movie-download service in 2006. The economics just don't add up."
---

Elsevier is experimenting with posting some of its very expensive journals online for free, hoping to make up for the subscription shortfall via advertising and selling user lists, the New York Times reported in a story available for free online (registration sometimes required). The first attempt is with OncologySTAT.com, a site that gives doctors free access in exchange for registering and submitting personal information. Elsevier hopes to sign up 150,000 users in the next year.

Elsevier's medical and scientific journal business is profitable but revenue is flat and online readership is growing faster than print subscriptions.
---
O'Reilly Radar
looked into a summer Nielsen Bookscan spike in computer book sales, "breaking out of a 40-plus week slump, in which every week's sales were below the corresponding week for the previous year." What caused the welcome and unanticipated surge?
According to a report from Mike Leonard, O'Reilly's retail sales manager, "The August Computer Section sale at Barnes & Noble, as far as O'Reilly and client publishers are concerned, was a success. Total additional sales . . . [showed] approximately . . . a 20% increase over the previous period. This is the first time B&N has ever done a category wide promotion, and the hope was that it would . . . get the category close to being back on track for budgeted sales."
---
"Independents--the ones that have survived--are really learning to adapt," Kelly Barth, one of three new owners of the Raven Bookstore, Lawrence, Kan., told the
Lawrence Journal-World
. "You just have to be far more clever than you used to be." Barth, Lee Henry and Nora Kaschube "hope to take possession of the business on the eve of its 20th anniversary celebration. Founders and current owners Pat Kehde and Mary Lou Wright will join [the new owners] for a party from 4 p.m. to 7 p.m. Saturday."
---
The Huntington, W.Va.,
Herald-Dispatch
profiled Sara Loftus, owner of the Bookworm's Attic, which opened last May in Huntington.
---
Betsy Burton, co-owner of the King's English Bookshop, Salt Lake City, Utah, told the
Deseret Morning News
that she "worries less than she did in the '90s about competition from the big chains, and she is pleased that a number of political officials have discovered that a local business feeds the economy so much more than a chain store. 'I think eventually it will just be us (independent bookstores) and the Internet.'"
The paper wrote that "Burton's philosophy is that her employees should all be both passionate and knowledgeable about books. 'People who read know so much! Book-loving people are, above all, curious. They have imagination. The most important thing we can do is match books to people. So we like to talk about books with customers, and they like to talk to us.'"
---
An
Aspen Times
article on "bad customer service" gave high marks to a pair of bookstores in the Colorado community: "The creative selection and warm vibes at a place like Explore Booksellers or Town Center Booksellers make it much less excruciating to purchase books there, especially knowing full well that the same titles can be had for almost half the price at places like Amazon.com and Costco."
---
Lemons to lemonade is nothing. Try turning a manure storage tank into a castle full of books. According to the
Wisconsin State Journal
, that's precisely what Leonore Dickmann, owner of Happy Tales Bookshop, Markesan, Wis., did when her inventory outgrew its one-room schoolhouse location.
---
Former Los Angeles Times Book Review editor Steve Wasserman has a simple explanation for the problems encountered by newspaper book review sections. In an essay called "Goodbye to All That" in the Columbia Journalism Review, he writes, "The real problem was never the inability of book-review sections to turn a profit, but rather the anti-intellectual ethos in the nation's newsrooms that is--and, alas, always was--an ineluctable fact of American newsgathering. There was among many reporters and editors a barely disguised contempt for the bookish. Even for those few newspapers that boasted a separate book section, book reviewing was regarded as something of a sideshow."
---
National Book Network has made the following changes:
Jeanne Kramer has been named v-p, marketing. She has been with NBN for two years as senior director of marketing and heads the account management team that works with NBN publisher clients.
Marie Hergenroeder has joined NBN as director of special sales. She was formerly director of premium sales at HarperCollins and before that was director of special sales for Random House.
Tracy Fortini has joined NBN as an account manager/marketing director. Fortini was most recently an account manager at PGW and was earlier a senior buyer at Waldenbooks and the Nature Company.
---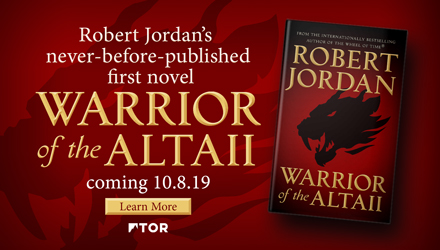 ---