Notes: Rescuing Bookstores; Waiting for Dan Brown
Several beleaguered independent bookstores "have been drawing more than pity from devotees," according to the Wall Street Journal, which reported on an intriguing recent trend: "From Chicago to Brooklyn, N.Y., and from Houston to Eugene, Ore., loyal customers have been stepping up and putting down serious cash to save their neighborhood bookstores. These individuals see themselves more as donors than investors, committed to saving the ambiance and personal service of their local store."

Among the booksellers mentioned in the piece were Brent Books and Cards, Chicago, Ill.; Kepler's Books and Magazines, Menlo Park, Calif.; Tsunami Books, Eugene, Ore.; Brazos Bookstore, Houston, Tex.; Community Book Store, Brooklyn, N.Y., and Women and Children First, Chicago, Ill.
"Thanks to the cash injections," the Journal concluded, "many of the stores have been able to advertise and, as a result, have seen double-digit increases in sales percentages. Even better, perhaps, the activists have at long last put their money where their mouths are."
---
Cracking the Dan Brown code. According to today's WSJ, "no book has been as eagerly awaited as Mr. Brown's next novel, purported to be about freemasonry and the Founding Fathers. The problem is, it is still awaited . . . and awaited . . . and awaited."

The Journal called mega-bestseller The Da Vinci Code "the biggest publishing event in decades," spawning "literary knockoffs," explanatory nonfiction titles and substantial growth in European tourism to sites mentioned in the novel. The article also noted that, "when Bertelsmann AG reports 2007 results in March, it will be the first time since 2002 that it didn't get a boost from The Da Vinci Code."

So, where's the next book? Neither Brown's agent nor the author himself will say, but literary agent Laurence Kirshbaum offered this perspective: "When a major author doesn't deliver, you get down on your knees and pray. You can't threaten, you can't cajole, you wait. . . . When you have that level of success, you feel an obligation. He's climbing Everest times 10. He probably wants to make the next book perfect."

---
Little Bookworms, Lakewood Ranch, Fla., will expand its inventory to include children's apparel beginning in March, according to the Sarasota Herald-Tribune, which noted that "about half of the 1,200 square-foot store will be devoted to children's apparel. Books will continue to occupy the other half."

---

The Tigard Times asked Portland, Ore., area booksellers Phil Clark and Frank Payne of Powell's Books at Cedar Hills Crossing, and Will Peters of Annie Bloom's Books to recommend "thought-provoking winter reads." They did.

"If none of the above titles pique your interest," the article concluded, "stop by your neighborhood bookstore and ask what's new in your favorite section. Or visit www.booksense.com to find the Book Sense Picks, a monthly selection of eclectic new books chosen by independent booksellers."
---
Stephen King by the numbers is an eerie, interactive feature at USA Today:
37--Number of languages in which his books are published.
5--Number of novels not set at least partially in Maine.
---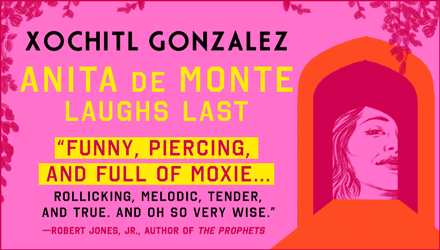 ---