Notes: Bookstore/Deli in Alaska; Lexicon Legalities
Finally. Now one can have a bagel and a schmear with one's favorite books in Anchorage, Alaska . . .

Marty's New York Bagel Deli is opening a 2,000-sq.-ft. shop, its second, in Title Wave Books in Anchorage. In an announcement, Title Wave co-owner Julie Drake said, "Many of our customers know and love Marty's, and are excited at the chance to get their favorite bagels at their favorite bookstore."

Marty's also serves sandwiches, soups, desserts, coffee and espresso drinks and will open early for breakfast.
---

In commentary on the Harry Potter Lexicon case, the Wall Street Journal wrote: "Ultimately, the judge has to wrestle with the law, specifically the copyright doctrine of fair use. The doctrine entails a four-factor balancing test that takes into account the purpose and character of the use, the nature of the copyright work, the amount of the work copied, and whether there is a proposed commercial use.

"A key issue is whether the new work is 'transformative'--whether it merely contains verbatim copying and therefore may not deserve protection, or whether it alters the original work with new expression or meaning, in which case it could be protected. Prior cases don't offer definitive guidance, lawyers say.
---
Thomas Nelson has let go some 10% of its work force, about 60 people, and plans to publish just half of the number of titles it published last year--350 instead of 700--according to the Tennessean. As the paper put it, "The move is the latest cost-cutting effort by Nelson, which last week said it would no longer attend two major book industry trade shows after being forced by the economic downturn to re-evaluate how it spends marketing dollars."

The Tennessean added: "Publishers of Christian and general interest books are reducing their number of titles as sales are being more concentrated in fewer, best-selling books, industry observers said. There is also more competition for shelf space as some retailers reduce the number of books in stores to counter a spike in sales online and elsewhere.

---
Booksellers at Children's Book World, Los Angeles, Calif., shared their picks for young poetry readers with the Los Angeles Times blog, the Homeroom.

---

"Where are the good parenting books for fathers?" asked the San Francisco Chronicle's baby blog, aptly called the Poop. The goal was to discover "if there are any good books for dads out there, books that don't assume it'll be a miracle if dad keeps the baby alive for three hours without maternal intervention."

The appeal generated plenty of responses and some great reading suggestions, as well as few dubious recommendations, like the reader who wrote, "I learned everything from The Art of Raising a Puppy by the Monks of New Skete."
---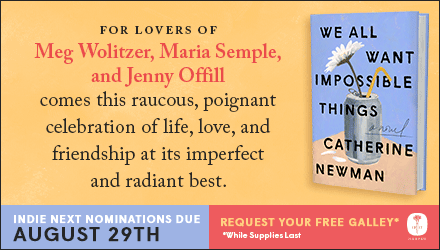 ---