Notes: LongPen Reaches New York; Eight New Stores
Excluding a demonstration last year at BEA, LongPen makes its debut in New York City on Monday night, when Margaret Atwood, owner of the company that created the long-distance signing device, will sign copies of Moral Disorder and be interviewed from her home in Toronto at the Barnes & Noble on Union Square. On Thursday, also at the Union Square B&N, David Baldacci will sign copies of The Whole Truth from Huddleston, Va.

For more on the LongPen, see our impressions from last year (Shelf Awareness, May 9, 2007).
---
Eight American Booksellers Association members opened stores in March. Bookselling This Week gives basic information about them.
---

Bookselling This Week profiles three bookstores in Moab, Utah, co-owned by Andy Nettell, a former National Park Service ranger and president of the Mountains & Plains Independent Booksellers Association.

The stores are Arches Book Company, a 1,600-sq.-ft. general interest store opened in 2001; Back of Beyond Books, a 1,500 sq.-ft. regional store that Nettell and his silent partners bought in 2004; and ABC & Beyond Used Books, a 1,000-sq.-ft. store that opened in 2005.

Because of rising gas prices, Nettell "expressed concern about the tourist-driven economy of Moab and his bookstore enclave," BTW said. To stay competitive, he stated, "I'm putting our rare and collectible book department online, broadening our gift lines, roasting and selling our own coffee beans, and just trying to diversify."
---
Chuck and Dee Robinson recount their trip with 15 other booksellers to the London Book Fair, a story that appears in Bookselling This Week.
How was the show? The pair "discovered a couple of potential vendors and placed an order for a book holder that many of the U.S. attendees saw and liked. We saw some magnificent bookstores and took home several pages of notes. We exchanged ideas with our U.K. counterparts, met some favorite authors, and ate some pretty good food. Most of all, however, the time spent with our colleagues was invaluable. The ideas we shared, and the therapy we provided each other, was well worth the trip. And, of course, there was London. As Samuel Johnson said, in conversation with Boswell, 'When a man is tired of London, he is tired of life; for there is in London all that life can afford.' "

---

The finalists for the Locus Awards have been chosen. See them here. Winners will be announced at the Locus Awards ceremony in Seattle on June 21.
---
Here's a cool book plug that ran on VH1 Radio:

"Queen guitarist Brian May will take part in a signing session in California next month, but it won't be records and pictures he'll be putting his John Hancock on; the rocker will be autographing copies of his latest book, Bang! The Complete History of the Universe [Johns Hopkins University Press, $29.95, 9780801889851/0801889855]. Fresh off receiving his Ph.D. in astrophysics, May co-wrote the tome with legendary astronomer Patrick Moore and astrophysicist Chris Lintott. The book covers the history of the universe from the Big Bang to Heat Death and touches on evolution and how the world will end. It includes photographs, timelines and a glossary, and Brian will be signing copies of it on May 6th at Book Soup in L.A."
---
The fine art of shelving will be on display April 29, when conceptual artist Dylan Stone atempts to "organize" the Strand Bookstore's rare-book room from 9:30 a.m. until 8 p.m. According to Time Out New York, this is a return engagement of sorts. In 1998, the artist, in "perhaps his most anal endeavor," alphabetized "the store's higgledy-piggledy travel section."

"My parents always put overwhelming pressure on me to read books, and I've spent so much of my life browsing secondhand bookshops," he said. "So there's a sentimental quality to this project. It was the Strand's idea to do the rare-book room, but it fits into my romantic idea of the dusty old library quite well."

Although he will work without special instructions, Stone said, "I've been told there are employees with, um, ideas about how it should be organized. I'm totally open to suggestions." The Strand's customers are apparently less intrigued: "Last time, no one paid me any mind. I'm sure they just think I work there."

---
Shades of old Chapter 11 in Atlanta, Ga. Defunct Books, which specializes in used, rare and collectible titles, is celebrating its grand opening in Iowa City, Iowa, the Iowa City Press-Citizen reported.
---

In the Guardian, Sarah Anderson, author of Halfway to Venus: A One-Armed Journey and "founder of the innovative Travel Bookshop that formed the setting for the movie Notting Hill," recommends her top 10 books about wilderness.

---

Magpie Magazine Gallery, Vancouver, B.C., which is closing after 15 years in business, was praised by the Vancouver Sun for its "moxie" in opening when "the Commercial Drive neighbourhood was a much different place. It was a radically alternative area, so radical that the local Mexican chicken take-out restaurant was firebombed by vegetarians." While other bookstores "dared not and/or cared not to carry anything but strictly left-wing literature," Magpie offered "so called right-wing journals as well."

---

The 50 best cult books of all time were featured in the Telegraph, which also "tried and failed" to define the concept, settling for "books often found in the pockets of murderers; books that you take very seriously when you are 17; books whose readers can be identified to all with the formula "<Author Name> whacko"; books our children just won't get . . ."

Ultimately, they found they could agree "on one thing: you know a cult book when you see one."
---
The president of the Iran National Library and Archives (INLA) said that Iranians spend two minutes per day reading books, according to the Tehran Times.
---
Effective today, Kumarian Press has become an imprint of Stylus Publishing, Sterling, Va. Kumarian's editor and associate publisher Jim Lance and marketing and production manager Erica Flock are retaining their positions. John von Knorring, founder and publisher of Stylus, and Andrea Ciecierski, v-p, marketing and business development, at Stylus, are heading the team.
---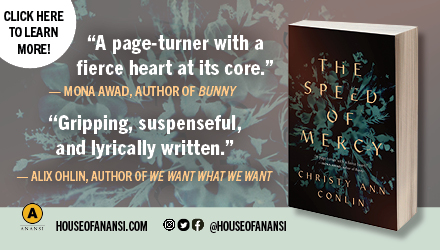 ---