Notes: Random Buys Watson-Guptill; Norman Consults
Random House has bought Watson-Guptill Publications, the art instruction, craft, photography and reference book publisher, from Nielsen Business Media. Watson-Guptill will become an imprint in Random's Crown Publishing Group. Staff will relocated to Random House headquarters in New York City later this month. Sales and distribution for Watson-Guptill will continue to be provided by Macmillan "for the foreseeable future."

In a statement, Crown president and publisher Jenny Frost said, "With a solid and successful backlist of more than a thousand titles as well as a robust frontlist publishing program, Watson-Guptill is a wonderful addition to our publishing program."
---
In June 2009, Barnes & Noble plans to open a store in Kentwood, Mich., near Grand Rapids. The store will be located in the Woodlands Mall. The day before the new store opens, B&N will close its store at 3670 28th Street Southeast in Kentwood.
---
Marla Norman is joining HarperCollins as a Spanish-language publishing consultant, advising in marketing, publicity and sales in an effort "to round out and maximize Rayo's awarding winner publishing program," Brian Murray, group president of HarperCollins, said in a statement.

Norman has been sales director at Planeta U.S., where she has worked for 12 years. Planeta and Rayo have had a co-publishing agreement since late 2006. Planeta, with headquarters in Spain, recently closed its U.S. office in Miami, Fla., and moved its functions to Mexico City. Norman will continue to live in Miami, "the center of Spanish-language media, where her proximity to key media outlets will help expand Rayo's publicity and marketing efforts," Murray said.

He added that Norman's "skill and knowledge of the Spanish-language market will reinforce Rayo's more recent exciting ventures, such as our launch of the Ecensiales and Adelante series, and support a list which publishes many premiere authors from around the world."
---

"Lemons to lemonade is nothing. Try turning a manure storage tank into a castle full of books." That was how we introduced a news note about Happy Tales Bookshop, Markesan, Wis., last year (Shelf Awareness, September 10, 2007).

This past weekend, CBS Sunday Morning's Bill Geist headed "down County Road K in Markesan" to interview the bookstore's owners, Lloyd and Leonore Dickmann, who tell their "tale from their very unique and very remote bookstore."

---

As news, this may fall under the category of dog-bites-man, but researchers have determined that "reading to young children stimulates their development and gives them a head start when they reach school," the Guardian reported.

"You can imagine if someone technologically came up with a widget that would stimulate all aspects of a two-year-old's development, everyone would want to buy it," said Boston University School of Medicine professor Barry Zuckerman, who led the study.

---

Do readers have enough time to read? USA Today reported the results of a Harris Interactive survey conducted in March that sought to discover, "compared with five years ago, [the] amount of time people who read at least a book a year have for book reading." The good and bad news:
Less--45%
Same--33%
More--22%
---
Feel free to take your time getting around to reading
Slate
's recommendation list, "Procrastination Lit: Great novels about wasting time."
---
"Novels don't like to be tied down by heavy moralizing,'' Ian McEwan said in an interview with
Bloomberg
. "Novels don't like virtuous novelists telling people what to do.''
McEwan is in the early stages of writing his next book, and the subject will be global warming. "A morally disastrous choice,'' he said, "because who would be for it? And how morally boring to be against it.''
---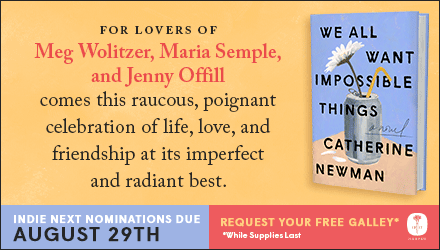 ---