Notes: 'Local First' in Vermont; New Indie Bookshops in St. Louis
"We're trying to remind people to think twice and support their local, independent retailers or they may not be there next year," Chris Morrow, general manager of the Northshire Bookstore, Manchester Center, Vt., told the Rutland Herald. Morrow is one of the founders of Local First Vermont, "a non-profit organization committed to preserving the character and prosperity of Vermont's economy, community networks and natural landscape."

"The message is simple: support your locally owned independent business," said Morrow. "Where you spend your money has a tremendous impact on what happens in our community. Decisions are made locally by people who are on your volunteer boards, running your Little League--it's not corporate headquarters somewhere closing a store so x number of people lose their jobs and there's a big vacant building. Since the economic collapse, people are seeing how important it is to build local resilience."

"People are getting the message," added Steve Eddy, owner of Book King, Rutland, "but I'm so enthusiastic about it, I explain it to them whether they want to hear it or not."

---

Harry Potter and the Revised Lexicon. Steven Vander Ark, whose Harry Potter Lexicon was barred from publication by a federal judge in September, said RDR Books will publish the unauthorized guide to J.K. Rowling's seven novels on January 12. The Associated Press (via USA Today) reported that Vander Ark claims "the revised version meets specifications for such a book laid out in the judge's ruling."

---

With the opening of two new indie bookshops in the city, the St. Louis Post-Dispatch reported that "the quaint neighborhood bookstore, believed by many to be extinct, seems to be trying for a comeback. Despite the grim economy, Pudd'nhead Books opened this fall in a quintessential middle-America town--Webster Groves. A second Left Bank Books will open Wednesday downtown. Other stores dot the region, staffed by solitary book lovers whose passion for stories clearly exceeds their desire for profits."

"I just couldn't imagine doing anything else," said Nikki Furrer, Pudd'nhead's owner.

"If we continue to be smart about how we do stuff, we should be able to make it work," said Kris Kleindienst, owner of Left Bank Books.

---

Dubbing it "a McDonald's you'll actually miss," SF Weekly reported that the Tenderloin Neighborhood Development Corporation plans to evict McDonald's Bookshop, a San Francisco "Booklovers' 'Institution,'" over a disagreement about unpaid rent.

Owner Itzhak Volansky, who must vacate the property by December 18, told SF Weekly he has a theory about the eviction: "He says TNDC is trying to get him out of the picture so it can pursue redevelopment plans for the entire block."

---

"People come in and say, 'Oh, you're the doctor playing in the bookstore,'" said Dr. Roni Devlin, owner of Literary Life Bookstore and More, Grand Rapids, Mich.--and an infectious disease specialist at Mercy Health Partners, Muskegon--in a recent Grand Rapids Press interview.

"I can't do medicine full time and stay healthy and sane," she said. "But I don't want to give it up completely. I like the patients, I like the cognitive challenge, but there's customer interaction here that's just as meaningful to me. You hear people's stories, you pick out a book you think is perfect for them, and they come back and say, 'That book was awesome.' It's almost like treating a patient and then they come back and say, 'I'm cured--that was awesome.'"

Although the bookstore was robbed last month (Shelf Awareness, November 18, 2008), Devlin's mother, Jeri, praised her daughter's resilience: "He's lucky she didn't chase him down the street. She was outraged. She's so protective of that store. But she bounces back."

Devlin has established firm roots in the community with Literary Life. "Books are available everywhere," she said. "You can buy them at the gas station. I had to go into this knowing there's something beyond selling books that's important. A neighborhood being revitalized that needs a place like this. A building falling apart that has architecture worth saving. Exposing books to people that they might not have seen before. Making a place where people can browse and meet and be comfortable. If people are willing to grasp that concept, then there's value in doing this, maybe it will succeed enough to at least pay for itself. . . . I love that I'm part of something here. That's what was missing for me before. I hadn't found my space or my place. Now I have."

---

Cool idea of the day: Joseph-Beth Booksellers, Cleveland, Ohio, is one of several retailers participating in a "Guy's Night Out" promotion at Legacy Village, December 10 and December 17, according to the Sun News.

---

Glenn and Carol Dromgoole, owners of Texas Star Trading Co., Abilene Tex., have announced their annual Top 10 Texas Books of the Year list. In addition to posting the list on the bookstore's website, it also appeared in the weekly column Glenn writes about Texas books that runs in nine newspapers across the state.

---

Rok and Jan Williams, who are retiring after a 30-year stint as owners of Northside Book Market, Iowa City, Iowa, were profiled Press-Citizen, which cited the couple's "30-year legacy of providing local book lovers with the rare and hard to find books and of building long-lasting relationships with their dedicated customers." The bookstore will continue under the ownership of Nialle Sylvan, who also owns the Haunted Bookshop.

"We're really honored she wants to do this," Rok said. "We'll feel happy, rather than sad, when we walk past."

---

Jacket Copy, the Los Angeles Times' book blog, lived up to its name literally when it reported that the Book Design Review "has posted its selected covers of 2008. The highly subjective, visually luxurious list is about equal parts strong visual statements and trompe l'oeil."

---

Carl Lennertz of Harper Collins tipped us off to the burgeoning music career of Bob Alunni of Scranton, Pa., one of the company's telesales reps whose debut album, Thinking of Flight, has just been released.

"Book people, a lot of times, are music people as well," Alunni told the Weekender. "Those are the kind of people I want to market it to. I think [the album] might go over better with a middle-aged audience actually, but it's pretty fun, too, so young people might like it." You can find out more about Alunni at his MySpace page or the record label's site.

---

Full contact book clubs? In a piece headlined "Fought Over Any Good Books Lately?" the New York Times reported dissension in the ranks of reading groups, noting that, "Yes, it's a nice, high-minded idea to join a book group, a way to make friends and read books that might otherwise sit untouched. But what happens when you wind up hating all the literary selections--or the other members? Breaking up isn't so hard to do when it means freedom from inane critical commentary, political maneuvering, hurt feelings, bad chick lit and even worse chardonnay."

---

The Washington Post's Holiday Gift Guide showcased reviewers' picks for best books of 2008.
---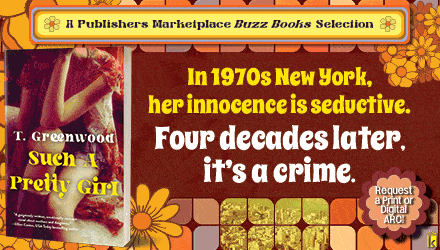 ---