E-book X-change 2.0
Recent letters about e-books express the usual range of views!
Lisa Baudoin of Books & Company, Oconomowoc, Wis., writes:

The real concern for independent bookstores in regards to the e-book is whether or not we will be able to participate as storefronts on smart phones, iPods, PDA or whatever handheld electronic device is fashionable at the moment. We need a storefront application now while the shopping habits and brand loyalty are forming. We were too slow to develop storefronts on the web and missed the initial development of shopping habits/brand loyalty.

We need to be concerned about the next generation of readers and consumers. We need to look beyond the traditional book format and the traditional way of receiving it to be ready for the kids who are already moving seamlessly between paper and digital. We need to not lose another chunk of our market share!

It should not be an either/or question but rather a question of what are the possibilities I have as a bookstore owner, bookseller, booklover to participate in this change. How can I use this new format to bring readers to my store and my website? And digital is just a new format to sit alongside the already existing ones: hardcover, paperback, mass market, audio. It is a new format with a lot of creative potential. We should be able to choose what we want to participate in, but we can't make a choice if we are not included in any of the options available. You can't say no to a party invitation if you are not invited in the first place. And frankly, I don't want to sit around waiting for that invitation. I think this calls for some serious arm-waving-get-out-of-your-reading-chair action by independent booksellers.
---
Sales rep Jim Harris writes:

I am a voracious reader. I am always reading two or three books at a time and keep them bedside, in my car (for reading at meals) and/or in my living room. I hate reading anything on an electronic screen. I like to touch and feel a book as do my brother--a former computer programmer--my son and daughter-in-law, who are products of the computer generation, and my nieces and nephews and their kids.

I use Bookmate Bookcovers that allow me to prop up a book without holding it open or for a better reading angle in a restaurant. I don't know if that is possible with an e-book reader.

One of the books I'm reading (Steve Berry's The Venetian Betrayal) contains maps to which I'm constantly referring. I'm not sure how or if that works on an e-book reader.
---
Amalyah Keshet, head of image resources and copyright management at the Israel Museum, Jerusalem:
Woohoo. Just received our first request for image licensing (from Stanford) "in an e-book edition, which would be locked and encrypted PDFs sold through secure sites, or as files fed to a detached device such as the Kindle."

I feel like the grass-skirted native emerging from the dark jungles of Nokindledom. At last some small, remote, handkerchief-waving-from-the-shore connection to the whole fascinating phenomenon over there across the pond.

Also, it's an indication that e-books will contain illustrations, which is something that is nagging at me. (Isn't the Kindle still black and white? Isn't the real estate on the iPhone screen too precious to take up with illustrations? Don't Google-scanned books drop the illustrations?)
---
Tom Campbell, owner of the Regulator Bookshop, Durham, N.C., writes:

What if digital books are dumber books?

A few years back one of my wife's graduate students did her doctoral dissertation comparing a state-of-the-art interactive website to a printed pamphlet as a means of getting health information to teenage girls. (My wife teaches health education at the UNC School of Public Health). To the student's surprise, the group of girls who got the printed pamphlet had superior results in every parameter measured. They had better recall, spent more time thinking about the information, were more likely to discuss the material with friends and changed their behavior because of what they had read more often than members of the other group.

Another peer-reviewed study from educational psychologist Karen Murphy in 2001 determined that college students reading from a screen found their reading less interesting, took new ideas less seriously and found new ideas less persuasive than students reading the same material on paper.

And in 2004, Andrew Dillon, a researcher in human-computer interaction at the University of Texas, said that "by far the most common experimental finding over the past 20 years is that silent reading from screen is significantly slower than reading from paper . . . the weight of the evidence suggests a performance deficit of between 20% and 30%."

Maybe we need to get some more peer-reviewed, in-depth research into digital readers before we risk dumbing down our children? It is possible that the better screens on devices like the Kindle might lead to better reading comprehension, but it's equally possible that better screens won't make much difference at all. Digital books just might be inherently inferior. Which would indeed represent a tipping point--but quite a different tipping point from the one the digerati are expecting.
---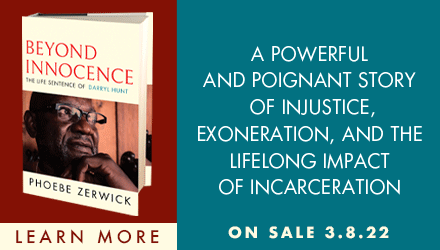 ---