Notes: Random Buys Ten Speed; Amazon Tweaks Text-to-Speech
Random House has bought Ten Speed Press, the Berkeley, Calif., publisher of cooking, spiritual, health, pop culture and business and career titles and best known for What Color Is Your Parachute? by Richard Bolles and The Moosewood Cookbook by Mollie Katzen. Founded in 1971 by Phil Wood, Ten Speed includes Tricycle Press, Celestial Arts and Crossing Press. The house publishes about 100 books a year and has a backlist of 1,000 titles.

Ten Speed will become part of the Crown Publishing Group. Although there will be layoffs at the press's distribution and warehouse sites, the editorial staff will remain in Berkeley, according to the New York Times. Crown president and publisher Jenny Frost explained: "They have a lot of eclectic and quirky books, and I think maybe the soil in Berkeley helps grow that."

The purchase marks the first acquisition by Random House since Markus Dohle became CEO last year. Wood told the Wall Street Journal that he sold because of "continuing personal-health concerns."
---

Amazon has changed course concerning the text-to-speech function on the new Kindle 2: it will now let publishers decide whether the e-reader will be able to read books aloud in a computerized male or female voice, the New York Times reported. Some publishers and authors had objected to the feature because it "undermined the market for the professional audio books that are sold separately," as Authors Guild president Roy Blount Jr., wrote recently in an op-ed piece in the Times.

In a statement announcing the change, Amazon emphasized that it believes the text-to-speech feature is legal because "no copy is made, no derivative work is created, and no performance is being given." It added that it thought the feature would introduce some readers to audiobooks and increase the market.
---
In the Internet era, poetry is booming, the Telegraph wrote. "Rather than killing it off, modern technologies like email, social networking sites such as Facebook and online media players are helping poets reach new audiences. The grassroots scene is now growing, with live poetry readings becoming more popular and more poets getting their own pamphlets published."
---
The Star-Ledger profiled Words bookstore, which just opened in Maplewood, N.J., and on Saturday held a signing featuring former New York Governor Mario Cuomo and his wife that drew some 100 people.

Owners Jonah and Ellen Zimiles bought Goldfinch Books late last year and moved it into a larger spot on the main street in downtown Maplewood--and, of course, renamed the shop. The Zimiles have a 13-year-old son with autism and wanted to have a store that makes it easier for families like theirs to shop. Thus the store has wide aisles, and staff has had sensitivity training. The Zimiles intend to hire some employees with special needs.

"Owning a bookstore was never my dream," Jonah Zimiles told the paper. "But having the opportunity to welcome the less fortunate, having the opportunity to provide jobs--that is a dream come true."
---
The Columbia Spectator suggested that "if you are an art aficionado, a fashionista, European, or would like to be some combination of the above, you most certainly should consider taking the trip to Rizzoli Bookstore [in midtown Manhattan]. The physical building itself is actually worth the ride. Yet, even its aesthetically pleasing window displays don't prepare patrons for the visual feast awaiting them on the other side of its heavy doors. Rizzoli's books sit on wooden shelves, which perfectly complement the staircase's railing. There are chandeliers on every floor, and the molding on the ceilings is strikingly beautiful. . . . If Rizzoli didn't actually sell anything, it would be worth going there anyway."

---

Clear Creek Books, Golden, Colo., just opened last year, but owner Craig Morgan told Yourhub.com that his lifelong dream of being a bookseller is in imminent danger.

"We are really hurting right now. Basically I can't pay the rent. We need $50k to make it," he said, noting that a recent e-mail campaign warning that the bookshop might close March 10 generated an outpouring of community support. "It's heartening in a sense. I picked March 10 because I will owe rent on that day. I have had people make pledges of as much as $10,000, but I don't want to take money from people if it's not going to work." Morgan said.

Gary Wink, president of the Golden Chamber of Commerce, said he thought Morgan "did his preparation before he opened the store. I thought he did everything he needed to do. We did surveys and everybody and their brother said, 'Yes! We need a bookstore!' But are they in there? No."

---

There may be used book bargains online, but "there's still something to be said for browsing the creased spines of used paperbacks in person, according to the Tonawanda News, which interviewed Doris Spencer, owner of Paperback Swap N Shop, North Tonawanda, N.Y. Spencer's "best customers are senior citizens, a group generally less likely to explore Internet book swapping, preferring instead the confines of a familiar store and a familiar face."

---

Indie bookstores are challenged in Shanghai, too. Danwei reported that when Peggy Yu Yu, co-president of online retailer Dangdang, was asked by Xinmin Evening News who the competitors are for online book retailers, she "sighed, and lamented that entertainment choices like television and online games take up a good deal of readers' time. She envies the 'bookworms' that ride subways and public transportation in the west: 'Our greatest opponent is the fact that book readers are so few in number in China. The country's population is increasing, but reading rates are falling. When we figure out ways to entice more people to read, to grow the denominator, online bookstores and brick-and-mortar bookstores will both win.'"

---

Sebastian Barry, whose work space is highlighted in the most recent entry in the Guardian's "Writer's Rooms" series, observed, that his office "doesn't look very tidy, but from childhood I have loved provisionality in a room, something thrown together."

---

Reflecting on a year that featured several award-winning film versions of books and stories, Salman Rushdie explored the history and nature of such adaptations in the Guardian. Among his observations: "Independence Day, the movie, was of course not an adaptation of Richard Ford's award-winning novel, which unfortunately came out at much the same time as the film, so that, according to legend, when customers in bookstores requested the book, the booksellers were obliged to ask: 'With or without aliens?'"
---
A memorial service for Jean Srnecz, the Baker & Taylor senior v-p of merchandising who died in the commuter plane crash near Buffalo, N.Y., last month (Shelf Awareness, February 16, 2009), will be held Saturday, March 14, at the Somerset Hills Hotel, Warren, N.J. The memorial is from 1-3 p.m. and tea and coffee are from 3-4 p.m.
---
With the theme New Times = New Opportunities to Sell Books, the Midwest Booksellers Association will hold its spring meeting Saturday, March 14, 9 a.m.-7:30 p.m. in Bloomington, Minn.

Educations sessions focus on customer service and hospitality, sales initiatives and events, used books, Midwest Connections and displays. Jane Hamilton, author of Laura Rider's Masterpiece (Grand Central), is the Midwest Connections lunch speaker. Reps will host picks of the lists.

Featured Midwest Connections authors reception guests include:
John and Clea Adams, authors of The Dragonfly Secret and The Dragonfly Door (Feather Rock Books)
Robert Goolrick, author of A Reliable Wife (Algonquin)
Nicole Helget, author of The Turtle Catcher (Houghton Mifflin Harcourt)
Dean Hulse, author of Westhope (University of Minnesota Press)
Julie Kramer, author of Missing Mark (Doubleday/Random House)
Stephen Lovely, author of Irreplaceable (Voice/Hyperion)
Alison McGhee, author of Julia Gillian (And the Quest for Joy) (Scholastic)
Kurtis Scaletta, author of Mudville (Knopf Books for Young Readers)
Registration required in advance. Free to member bookstores. Non-member stores may attend for $25 per store. Lunch is $12. For more information and to register, e-mail MBAofficeKT@aol.com or call 612-926-5868 or 800-784-7522.
---
Instead of holding a spring meeting--in part because the ABA's Winter Institute was held in Utah--the Mountains & Plains Independent Booksellers Association is holding a series of meetings at various bookstores in the MPIBA region. At these meetings, booksellers will determine programming. The association is suggesting some topics and will pay for certain speakers to visit as well as work to find authors to participate.

The first three meetings will occur in April at BookPeople in Austin, Tex., Changing Hands in Tempe, Ariz., and Bookworm of Edwards, Colo. Some of the topics suggested for those meetings are creating affordable website ideas, indies as part of state tourism, co-op, improving buying savvy, attracting quality events, becoming a "community cornerstore" and strategies for improving sales.


---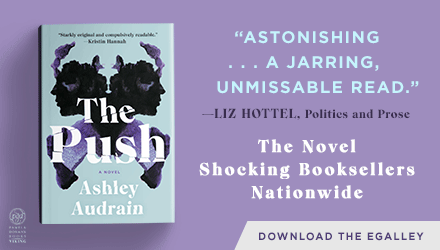 ---