NelsonFree: Buy the Book, Get the Audio and E-Book for Free
On selected titles, Thomas Nelson is taking up the idea discussed lately of linking the purchase of a traditional book and the audiobook and e-book versions of that book. Under the NelsonFree program, anyone who buys the traditional book will have free access online to a downloadable audio version of the book and downloadable e-book files of the book, including EPub, MobiPocket and PDF.

The first two NelsonFree titles appear later this month: Scott McKain's Collapse of Distinction and Michael Franzese's I'll Make You an Offer You Can't Refuse. Ten more titles will appear during the rest of the year.

In a statement, Joel Miller, publisher of Nelson's business and culture division, said, "The book is, in a sense, trapped by its format, and so is the consumer--locked into choosing one format over another or shelling out scarce funds for the same book in different wrappers. By freeing the book we free the reader to get greater use and enjoyment of our titles."

And Nelson president and CEO Michael S. Hyatt commented: "I believe that the industry is shifting and we, as publishers, need to explore new methods of getting our content into the hands of customers. NelsonFree will give readers a new level of value and flexibility. It will enhance their literary experience and allow greater employment of the content without breaking the bank."

Recently Bob Miller, founder of HarperStudio, has promoted the idea of making the audio and e-book versions of a traditional book available to buyers for an additional $2 or so.
---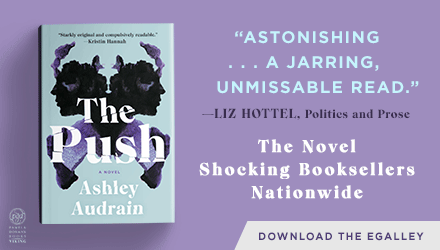 ---