Notes: Happy Bloomsday!; Another Bookstore in an Old Schwartz Spot?
In honor of Bloomsday, Classics Rock! has compiled a list of songs that relate to James Joyce and Ulysses from Jefferson Airplane, Kate Bush, Van Morrison and more.
---

The site of the former Harry W. Schwartz bookstore in Shorewood, Wis., might be a bookstore again if a group of community activists have their way.

The group is "working together to open a co-operatively-owned bookstore," according to the Milwaukee Journal Sentinel. "The store would be called the Open Book, and would open this fall, according to the plan. The group doesn't have a location nailed down, but is hoping to rent the former Harry W. Schwartz store on N. Oakland Ave."

The Greater Milwaukee Business Journal reported that Lisa Zupke, who previously managed the N. Oakland Ave. Schwartz store, will be the manager and "the store will be run by a limited liability corporation on a cooperative model like the Outpost Natural Foods stores or REI. Cooperative members will help provide start-up capital and operating funding with their memberships. The group said nearly 400 people in Shorewood, Whitefish Bay and other North Shore communities have expressed an interest in joining the cooperative."
---
Fight city hall? How about working with it?

The Galesburg, Ill., city council has approved giving a $15,000 loan to Ben Stomberg to help him open a bookstore downtown, according to the Galesburg Register-Mail. He is also receiving a $10,000 business innovation grant from the city.
Stomberg has a $40,100 business plan to set up Stone Alley Books & Collectables, which will stock new and used books. He hopes to open in August.
---
ABCD Books, Camden, Me., is closing in early September, and its inventory of books, mostly rare and collectible, has been bought by Craig and Melissa Olson, co-owners of Artisan Books & Bindery on Islesboro, according to the Village Soup network.

Artisan Books intends to expand its business to include antiquarian book fairs.

Barrie Pribyl has owned ABCD Books since 1993. He told the service: "I am delighted that the books will stay in Maine, and that Craig and Melissa will build on the tradition of this venerable business. This business is just moving up the coast. It was started in the basement of Rockland's Thorndike Hotel in 1962 by Lillian Berliawsky, its legendary founder, before moving to its present Bay View Street location in Camden Street a few years later."

ABCD Books manager Melissa Graham is moving to Sherman's Books.
---
The New York Times covered a Sunday celebration/rally/protest by more than 100 people (mostly "in their 20s and 30s, including some graduate students") in the Union Square Barnes & Noble, a gathering "organized without the knowledge or permission" of the bookstore. The group was honoring The Coming Insurrection, published in English by Semiotext(e) and featuring an anonymous author; the book predicts "the imminent collapse of capitalist culture."

The event was "intended partly as a show of solidarity with nine young people--including one suspected of writing The Coming Insurrection--whom in November the French police accused of forming a dangerous 'ultraleftist' group and sabotaging trains," the Times wrote.

After one person spoke for a few minutes, store employees asked the group to disperse, which they did after police were called. They then wandered around the neighborhood, chanting "all power to the communes" inside a Sephora shop and a Starbucks.

---
Paul Ingram of Prairie Lights Bookstore, Iowa City, Iowa, shares his literally hand-picked summer reading recommendations in this entertaining video.
---
In what might be called a case of bookreporternomics, the New York Times surveyed the shocking phenomenon of "publishers trying to knock off" catchy titles of successful books. Examples include Freakonomics, which has spawned Obamanomics and Slackonomics; History of the Decline and Fall of the Roman Empire, which led to a rise in "decline and fall" titles during the centuries following its publication in 1776; the seemingly related End of History and the Last Man; as well as "things that change the world."
---

New York Newsday reported on an author event hosted by Book Revue bookstore, Huntington, N.Y., at which MSNBC Morning Joe co-hosts Joe Scarborough and Mika Brzezinski discussed Scarborough's new book, The Last Best Hope: Restoring Conservatism and America's Promise.

---

Cool idea of the day: Kris Kleindienst, owner of Left Bank Books, St. Louis, Mo., will host Lydie, a bookseller in Rwanda, from August 19-24. On her blog, Kleindienst wrote that the opportunity arose when she received "an unexpected e-mail from a customer and sister business owner, Lisa Hollenbeck, co-owner of the Alpine Shop. The National Association of Women Business Owners (NAWBO) had put out a call for women in business to act as mentors for businesswomen in Afghanistan and Rwanda and were desperate to fill a couple of slots; most notably, they were in need of a bookstore."

Kleindienst added that Lydie "is looking to work to establish libraries for schools and hospitals, that the program we are to be a part of is called Peace Through Business, is in its second year, was created by the Institute for Economic Empowerment of Women and also has something to do with Northwood University in Cedar Hill, Tex. They build democracy by enabling women to contribute to the GNP of their countries."

---

Bloomsbury Publishing denied allegations that J.K. Rowling had copied "substantial parts" of The Adventures of Willy the Wizard--No 1 Livid Land, written by Adrian Jacobs in 1987, for Harry Potter and the Goblet of Fire, Reuters reported.

In a statement, Bloomsbury, Rowling's British publisher, called the allegations of plagiarism made by Jacobs's estate "unfounded, unsubstantiated and untrue. This claim is without merit and will be defended vigorously." The estate has begun proceedings at London's High Court, charging copyright infringement.

According to Reuters, Bloomsbury said that Rowling "had never heard of Adrian Jacobs nor seen, read or heard of his book Willy the Wizard until this claim was first made in 2004, almost seven years after the publication of the first book in the highly publicized Harry Potter series."



---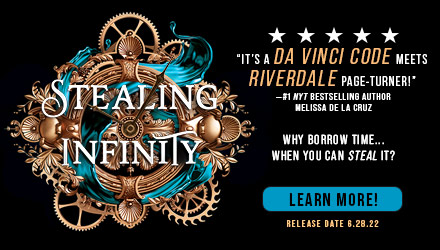 ---