Notes: Borders U.K. Sold; Kate's Mystery Books to Close
Borders U.K. CEO Philip Downer and finance director Mark Little "have led a management buyout of the chain, backed by Valco Capital Partners (VCP)," the Bookseller reported. "No figures were divulged about the sale. The business was bought by the Luke Johnson backed Risk Capital Partners just under two years ago for a maximum costs of £20m (US$32.9 million)."

"We are delighted that we have been able to secure the future for Borders in what are exceptional times for U.K. retailing and the global economy," said Downer. "The Borders management team looks forward to continuing to develop our innovative approach to bookselling, driving sustained growth and success in the future, and strengthening our unique position in the U.K. book market."

---

Kate's Mystery Books, Cambridge, Mass., will close August 1 after more than 25 years in business, according to the Boston Globe, which noted that owner Kate Mattes, who put her building on the market in 2007, "has finally sold it to a real estate trust that plans on a mixed use for the building."

Mattes told the Globe that she "hopes to find other housing in Cambridge. She also has not closed the door on re-entering the book business and will put some things in storage while she decides what to do next."

"Just moving is enough for now," she added. "Before I got into the book business I was a social worker and it took a couple of years to decide I wanted to open a book store.''

---

Hong Kong has become China's bookseller. The Wall Street Journal reported that "this former British colony, famous as a global financial hub, is best known in Chinese political circles as something else: a supplier of the Chinese-speaking world's most sensitive books. . . . Even Hong Kong's airport bookstores are stocked with shelves of books banned in the mainland, mostly purporting to spill the beans on top Chinese leaders. China also prohibits carrying banned books into the country, but with the volume of traffic at the border making detection highly unlikely--and with the consequences generally limited to confiscation--readers seem willing to risk it."

"My bookstore could only thrive in a place like Hong Kong," said Paul Tang, founder of People's Recreation Community, a bookstore cafe downtown. He added that mainland Chinese visitors account for 70% of his sales.

---

The Future of le Livre? That intriguing question--and a video--were featured on HarperStudio's 26th Story blog (via Tattered Cover's Joyce Meskis), which observed: "Leave it to the French to give us such a civilized vision of how the physical book and electronic book might someday coexist. While today we are being asked to choose between e-books we download online and physical books we might buy after a delightful conversation with our local bookseller, perhaps the future will marry the two experiences, n'est-ce pas?"

---

Cool (literally) idea of the day: Bookselling This Week reported that the staff at Changing Hands bookstore, Tempe, Ariz., battled a sizzling stretch of 115-degree heat by creating an "eye-catching display featuring a snowman in 'Shaq-like' proportions, created by local sculptor Marco Rosichelli, surrounded by a mix of 'wintry' titles."

---

Christy McDanold, owner of Secret Garden Bookshop, the "soon-to-be only bookstore" in Seattle's Ballard neighborhood, told the News-Tribune that the shop "has survived because it is good at what it does, and she sees a potentially bright future."

"Yeah, I'm optimistic," she said. "I'm cautiously optimistic. . . . I love being in a business where the thing I sell matters. This is something I particularly value."

The News-Tribune reported that the "problem for independent businesses in Ballard, as McDanold sees it, is that now that Ballard is growing into a hip, happening place, landlords are looking to charge downtown rents in a neighborhood area. . . . Ultimately though, Ballard's business landscape isn't up to landlords and the economy, it's up to the community itself, she said."

"Ballard is changing a lot," she added. "But, what I've found is that new Ballard didn't know they wanted a community like this, but they found it and are blown away by it."

---

Independent booksellers are finding ways to utilize the never-ending conversational possibilities on Twitter, according to BTW: "Beyond plugging upcoming events, some have created Twitter-themed parties or used the real-time capabilities to broadcast quotes from readings. Fountain Bookstore has drawn a crowd by tweeting about free chocolate, Skylight Books uses Twitter to hold tweet-ups and live-tweet author readings, and Rainy Day Books even hosted a Twitter-based Best Indie Bookstore contest."

Kelly Justice, owner of Fountain Bookstore, Richmond, Va., told BTW that "she uses Twitter almost 'as though it were a radio show.'"

"It's worthwhile for now," Justice added. "We'll stop using it when it stops being effective. We're constantly looking for what works."

"I think that our strength in tweeting is just an extension of the strength of our staff," said Emily Pullen, ordering manager/book groups liaison at Skylight Books, Los Angeles, Calif. "We have many different interests and styles that make up the kaleidoscope of Skylight."

---

Point and counterpoint: 'tween edition. On a recent episode of NPR's Here and Now, host Robin Young explored "Summer Reading for 'Tweens" (Shelf Awareness, June 25, 2009), but one young listener, Julianne Mozzer, responded by noting her discomfort with the 'tween marketing label and offering a few reading recommendations of her own, including the Narnia books by C.S. Lewis and the Great Brain series.

---

Apstyleguide reporter Cheryl Fey showcased the "Keep Austin Weird" spirit of shopping local in the Texas city that BookPeople bookstore calls home.

---

The Los Angeles Times's Jacket Copy blog featured "61 essential postmodern reads: an annotated list," offering helpful icons to delineate various attributes: "the author is a character, fiction and reality are blurred, the text includes fictional artifacts, such as letters, lyrics, even whole other books, and so on."

---

Book trailer of the day: The Evolution of Shadows by Jason Quinn Malott.

---

HarperCollins Children's Books and the Jim Henson Company will launch a publishing program for Sid the Science Kid, based on the popular PBS Kids animated television series. The three debut titles, which will be released in December targeting pre-schoolers ages 3-6, are Sid the Science Kid: The Trouble with Germs, Sid the Science Kid: Why Are My Shoes Shrinking? and Sid the Science Kid: A Cavity Is a Hole in Your Tooth.
---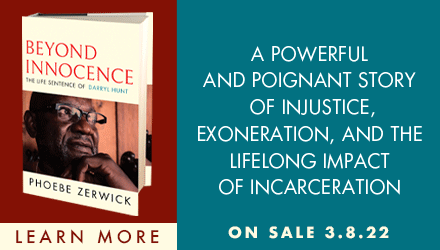 ---