The Holiday Spirit
Is it too early to talk about holiday books? They're hitting the bookstores now, and we review a few of them below--a mere drop in the sea of upcoming books. For example: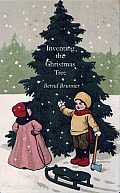 Yale University Press has just published a charming little book, Inventing the Christmas Tree by Bernd Brunner, translated by Benjamin A. Smith. Brunner explores the cultural history of the holiday tree, how it entered mainstream American culture and now is globally popular; historical illustrations add to its appeal.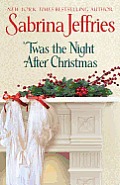 Sabrina Jeffries, the popular romance author, brings some spice to the season with her tale of an embittered earl who's estranged from his mother, cruel memories of his childhood holidays and his mother's lovely new companion, in 'Twas the Night After Christmas (Gallery Books).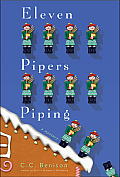 The season is made to order for mysteries, especially if they are set in England. Eleven Pipers Piping by C.C. Benison (Delacorte Press) brings back vicar Tom Christmas of Thornford Regis (Twelve Drummers Drumming) in a cozy that starts with a murdered bagpiper and continues with long-held village secrets. Delightful and witty, it's the second in what looks to be an extended and successful series. A New England village, historic Dorset, is the setting for suspense, murder, wit and 40 inches of snow in The Snow White Christmas Cookie (Minotaur Books). And in the ninth Berger and Mitry mystery by David Handler, the couple--Des Mitry, a state trooper, and Mitch Berger, a film critic--get into one of their usual messes with a black market prescription drug gang and a blizzard. --Marilyn Dahl, book review editor, Shelf Awareness