Reading for Black History Month
The classic 1968 memoir Coming of Age in Mississippi by Anne Moody has just been released on audio by Tantor Media. Moody was raised on a tenant farm during the pre-Civil Rights era, and later joined the NAACP, CORE and SNCC, challenging a racist society with courage and pride. Another book about the same era is Called to the Fire: A Witness to God in Mississippi by Chet Bush (Abingdon Press), the story of Dr. Charles Johnson, an African American preacher who went to Mississippi in 1961, during the summer of the Freedom Rides. As a witness to the infamous "Mississippi Burning" case, he went on to become a leader in the Civil Rights movement.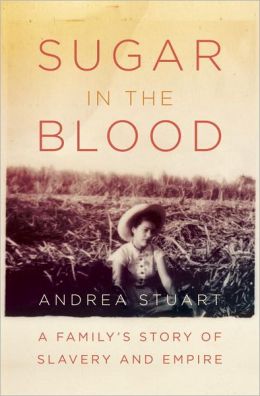 Two history books are essential reading for both subject and eloquent prose. In Sugar in the Blood: A Family's Story of Slavery and Empire (Knopf), Afro-Caribbean writer Andrea Stuart applies her biographer's skills to her Barbadian family tree, in which the history of sugar, slavery and empire are carved. Isabel Wilkerson's phenomenal The Warmth of Other Suns (Knopf) is a narrative history of the decades-long migration of almost six million black citizens from the South to the North and West in search of a better life.
The Healing by Jonathan Odell (Doubleday) is set on a plantation where a reputed healer unexpectedly influences generations of slaves and free people. It's a "compelling work that can stand up to The Help in the pantheon of Southern literature." Attica Locke, in The Cutting Season (Harper, $25.99), sets a mystery on a former plantation--now hosting weddings--managed by a woman who has connections with the place through her slave and freed ancestors.
And poetry: The Collected Poems of Lucille Clifton 1965-2010 (BOA Editions)--770 pages of some of the best contemporary poetry around. In Missing You, Metropolis (Graywolf), Gary Jackson, winner of the 2009 Cave Canem Poetry Prize, writes about comic book worlds, racial isolation, Kansas--he's playful, serious, sophisticated. --Marilyn Dahl, book review editor, Shelf Awareness