Oscar the Book Nerd: 'What Are You Reading?'
Media coverage of "Hollywood's Most Spectacular Night," as organizers of Sunday's 85th Academy Awards modestly call their extravaganza, will include the endless red carpet refrain: "What are you wearing?"

Here's a read carpet alternative: What are you reading? After all, book-to-film Best Picture winners have been commonplace in recent years: Slumdog Millionaire (2008), No Country for Old Men (2007), Million Dollar Baby (2004), The Lord of the Rings: The Return of the King (2003), A Beautiful Mind (2001).

Five of the nine Best Picture nominees this year have a book connection, including Lincoln, based in part on Doris Kearns Goodwin's Team of Rivals; Life of Pi, adapted from Yann Martel's novel; Argo, inspired by events chronicled in Argo: How the CIA and Hollywood Pulled Off the Most Audacious Rescue in History by Antonio Mendez and Matt Baglio; Silver Linings Playbook, based on the novel by Matthew Quick; and Victor Hugo's book-to-musical-to-movie musical Les Misérables.

What am I reading for this year's Oscars? Three of my favorite "movie books":

Zona: A Book About a Film About a Journey to a Room by Geoff Dyer, which introduced me to the concept of "Tarkovsky-time."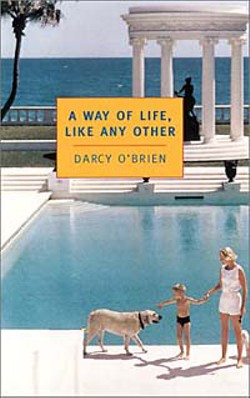 A Way of Life, Like Any Other by Darcy O'Brien, an under-appreciated, funny/poignant 1977 classic Hollywood novel drawn from the author's experiences during the 1950s as the son of fading movie actors. O'Brien offers a distinctly La-La Land take on the traditional coming-of-age story, while leaving us free to wonder precisely where he scuffed out the line between memoir and fiction.

The Moviegoer by Walker Percy, which includes this lovely passage: "Our neighborhood theater in Gentilly has permanent lettering on the front of the marquee reading: Where Happiness Costs So Little. The fact is I am quite happy in a movie, even a bad movie."

I'd like to thank the Academy for making me happy, too, but my time's up. Cue the Oscar music. Exit stage left. --Robert Gray, contributing editor, Shelf Awareness