A Penguin Classic
Today is the anniversary of Shakespeare's death, and our interview below is with a woman who teaches Shakespeare to convicts. A few days from now, it's World Penguin Day. Desperate for an angle, I realized that Shakespeare's plays are Penguin Classics. So: the Bard and endearing birds. (Besides, any excuse to talk about penguins is a good one.)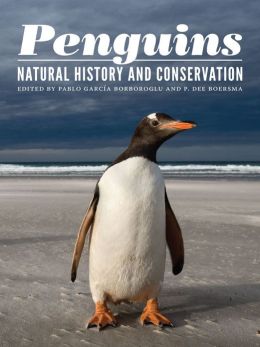 Penguins: Natural History and Conservation is edited by Pablo Garcia Borboroglu and P. Dee Boersma, and was just published by the University of Washington Press ($40). Penguins are delightful creatures, so charming and goofy that it's easy to forget that their population is one of the most vulnerable, due to the usual culprits. They are ancient (55 million years), remarkable seabirds. Emperor penguins breed in Antarctica, where they keep their eggs warm in temperatures as cold as -40˚ by holding them on their feet. In these conditions, male Emperors fast for four months. Magellanic penguins migrate more than 2,000 miles, from Argentina to Rio de Janeiro.
With maps, charts and 200 color photographs, the 18 species of penguins--Emperor, Adélie, Gentoo, Macaroni, Magellanic, etc.--are covered in detail: breeding, prey, predators, habitat, molt, main threats, current and recommended conservation efforts.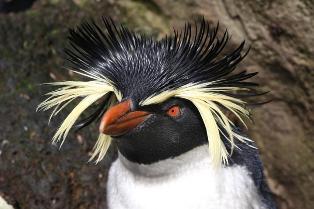 The photos will captivate and may often surprise people used to familiar tuxedo-clad birds--the Northern rockhoppers with their fright-wig crests and pink flippers are decidedly un-formal.
The editors hope their book will do more than just inform us about these winsome "environmental sentinels": "First we must know, then understand, and finally, we can act. We hope you will be moved to help penguins." April 25 is World Penguin Day. Save a penguin in Shakepeare's honor. --Marilyn Dahl, editor, Shelf Awareness for Readers