Packing Books for a Desert Island Vacation
Beach book season? Get serious. Packing summer reads is easy; the real challenge would be packing for the rest of your reading life. It's the classic reader's question: What books would you want if you were stranded on a desert island? I know we should all be sick of the cliché and just reply Hinckel's five-volume edition of Stranded: How to Survive on a Desert Island, or opt for George Costanza's classic response on a 1997 episode of Seinfeld:

Jerry: "Alright. You're on a desert island, you can bring five books. Which five do you take?"
George: "I gotta read five books?"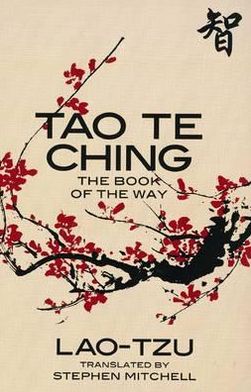 But I'm a weak man. I love the question and always answer, on the spot, sincerely, even though my list changes. The only documentation I have to prove this is a 1996 Book Lover's page-a-day calendar published by Workman, which featured desert island picks by a few indie booksellers, including me. I was April 30 and offered just three titles: The Complete Works of William Shakespeare, Thoreau's Walden and Lao Tzu's Tao Te Ching.

I was a mere child of 46 then, however, and 17 years later I seem to be packing for a different desert island. In no particular order--and subject, as always, to change in the future (you only have to ask)--here are my current picks, only one of which survived the 1996 list:

Tao Te Ching by Lao Tzu (trans. by Stephen Mitchell)
Cold Mountain: 100 Poems by the T'ang Poet Han-Shan (trans. by Burton Watson)
Zen Art for Meditation by Stewart Holmes and Chimyo Horioka
The English Patient by Michael Ondaatje
In the First Circle by Aleksandr Solzhenitsyn (trans. by Harry Willets)

What would you pack for your desert island trip? We'd love to know. Send your list to me or Shelf Awareness book review editor Marilyn Dahl, who will share her picks next week. --Robert Gray, contributing editor, Shelf Awareness