Fall's Best Look
Years ago, I had a friend who was a very fine interior designer (so good that some Cabinet members had her do their new offices). When my family moved into our current home, she insisted that the first thing we needed to do was fill the bookshelves--partly, of course, because I have a lot of books, but also because her motto was "Books make a room."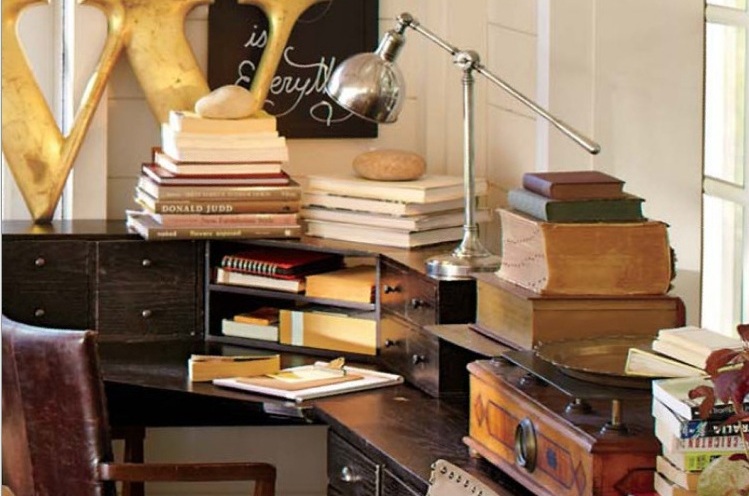 I've been thinking about that motto a lot in the past few weeks as the autumnal onslaught of fashion and interior magazines has begun. Even the catalogues display huge, unwieldy and (to me, at least) enticing stacks of books, next to desks, sofas, beds, tables and chairs. Oh, and even a few beautifully appointed bookcases. We all like looking at those, right? (Hence the popularity of the Bookshelf Porn site....)
However, in these latest carefully created fashion and interior photographs, the books are often there to make the room, but not to furnish anyone's mind. I love seeing books, don't get me wrong--I just don't want them to become empty props. My friend shuddered at the thought of "books by the yard" that some designers use; she wanted her clients (and friends, and family) to make books part of their living areas because books were part of their lives. I love seeing family reference shelves with beat-up dictionaries, kitchen shelves stuffed with stained cookbooks, and studies crammed with all sorts of journals and monographs.
Glossy jackets and stacks of deckle-edged pages look gorgeous, but it's what's between the covers that really makes for intelligent design.