More Fall Books: South Africa, North Carolina, India...
Here's another installment (part 1, part 2) listing some of the books we're looking forward to this fall:
A House in the Sky by Amanda Lindhout and Sara Corbett (Scribner, September 10). A memoir from a young, adventurous reporter who spent 15 months captive in Somalia--chained, starved, abused--and who turned her story into one of forgiveness and compassion.
Identical by Scott Turow (Grand Central, October 15). Identical twins Paul and Cass Giannis, and the complex relationships between their family and their former neighbors. Paul's mayoral race coincides with Cass's release from prison 25 years after confessing to the murder of his girlfriend. Vintage Turow.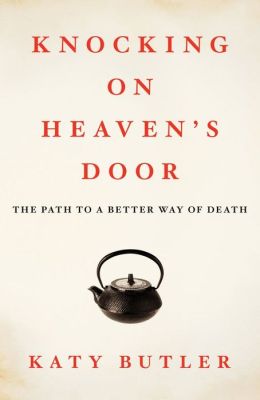 Knocking on Heaven's Door: The Path to a Better Way of Death by Katy Butler (Scribner, September 10) Butler explores the line between saving a life and prolonging a dying with these accounts of her parents' very different deaths--one protracted and agonizing, the other met head-on.
The Lion Seeker by Kenneth Bonert (Houghton Mifflin Harcourt, October 15). An epic coming-of-age story set in South Africa, where Isaac Helger is burdened with his mother's expectations for moving the family out of a Johannesburg slum and bringing her sisters out of Lithuania before World War II. Brutal, searing, mesmerizing.
Local Souls by Allan Gurganus (Norton, September 23). Gurganus returns to his mythological town of Falls, N.C., with three novellas. Adultery, incest and obsession are limned in Gurganus's elliptical style; his sleight-of-hand brings surprises at every turn.
The Lowland by Jhumpa Lahiri (Knopf, September 24). Two brothers, a brilliant woman haunted by her past, a family saga set in India and the U.S. Jhumpa Lahiri is, simply, always brilliant.
Making Masterpiece: 25 Years Behind the Scenes at Masterpiece Theatre and Mystery! on PBS by Rebecca Eaton (Viking, October 29). For more more than 25 years, Rebecca Eaton has presided over PBS's Masterpiece Theatre. She interviews many of the writers, directors, producers and other contributors and shares personal anecdotes. Catnip for Masterpiece fans. --Marilyn Dahl