Telling Stories: 'Books Are What Drew Me to Haiti'
"I keep saying that Haiti is neither a postcard nor a nightmare." --Yanick Lahens

My "direct" connection to Haiti is very limited--a view from the air and an hour spent at the airport in Port-au-Prince 25 years ago during a flight from Guadeloupe to Miami. But I've been reading about the country for a long time, beginning with Graham Greene's The Comedians. The truth is I don't know anything about Haiti except what I have learned from novels by authors like Jean-Euphèle Milcé, Madison Smartt Bell, Dany Laferrière and Brian Moore.

I keep reading, though, following the advice ("Books are what drew me to Haiti") of Amy Wilentz, author most recently of the memoir Farewell, Fred Voodoo. Last January, Words Without Borders featured a brilliant "Writing from Haiti" issue and my mid-summer read was Haiti Noir, edited by Edwidge Danticat.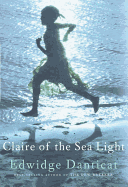 Now there is Claire of the Sea Light, in which Danticat weaves stories that evoke a country where people live ordinary lives in extraordinary circumstances; where tragedy and routine, love and hate, grace and violence must coexist. I've loved her work since the mid-1990s, when I read Krik? Krak! (with its epigraph from poet Sal Scalora: "We tell the stories so that the young ones/ will know what came before them./ They ask Krik? we say Krak!/ Our stories are kept in our hearts.").

Haiti also plays a central role in The Woman Who Lost Her Soul, a brilliant, intense and mesmerizing new book by Bob Shacochis. The Washington Post described it as "a spy novel the way Moby-Dick is a fishing tale." The stories and history of this country haunt Shacochis, too (see The Immaculate Invasion). "Once again in Haiti there was no glory and too little honor and too much of God's indifferent truth," he writes.

In The Alphabet of the Night, Milcé observes: "Haiti has the knack of embedding itself in the souls of those who come here." And, it would seem, those of us who read Haiti's stories. --Robert Gray, contributing editor