Karl Marlantes on War and Peace
Today Grove/Atlantic is publishing What It Is Like to Go to War by Karl Marlantes, in which the author of Matterhorn considers the ordeal of combat and how young soldiers are--and should be--prepared for war. Like Matterhorn, the novel published last year that was based on the author's experiences in the Vietnam War, this nonfiction book is powerful, humane and important.

Already the book has been getting well-deserved attention. An excerpt ran in the Wall Street Journal. Hundreds of advance copies have been sent to military leaders who spread the word about Matterhorn. (Publisher Morgan Entrekin also plans to send copies of the finished book to members of Congress, White House staff, policy makers, journalists who cover the military and war reporters.) At Shelf Awareness, interest in the book was so high that the process of assigning the review resembled a bidding war. See our review--and who won that battle--below.

We at Shelf Awareness have long had a proprietary feel for Karl and Matterhorn, a book that he spent 35 years writing and trying to get published. (Happily, it found its audience: it's sold almost 400,000 copies since it came out 17 months ago.) Book review editor Marilyn Dahl was an early champion, and we ran a dedicated issue just before publication that included a revealing author interview, a q&a, a review--and a playlist of mostly '60s music chosen by Karl to accompany the tale. See that issue here.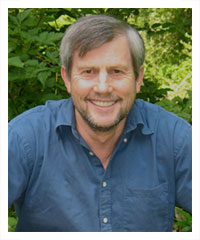 Karl is one of the nicest and most thoughtful authors we've met. A great speaker, he is embarking on a tour for What It Is Like to Go to War. If you can attend one of his events, we heartily recommend it. If not, you can meet him through his wonderful books.

Happy reading! --John Mutter