Beyond Borders
On Sunday, the last Borders and Waldenbooks stores closed their doors forever. Many eulogies and obituaries have been written about the company.
Our own analysis
was published in February, when Borders declared bankruptcy--and the writing was already on the wall.
CNN also had a more recent, thoughtful tribute
.
Now many booksellers are stepping in to fill some of the gaps left by the collapse of the company that once had 1,400 locations across the country. Many indies are reaching out to former Borders customers in a variety of ways (see Powell's Books' particularly direct invitation below!), with special offers, with deals for Borders Rewards members, with reminders that there are other stores eager for their business.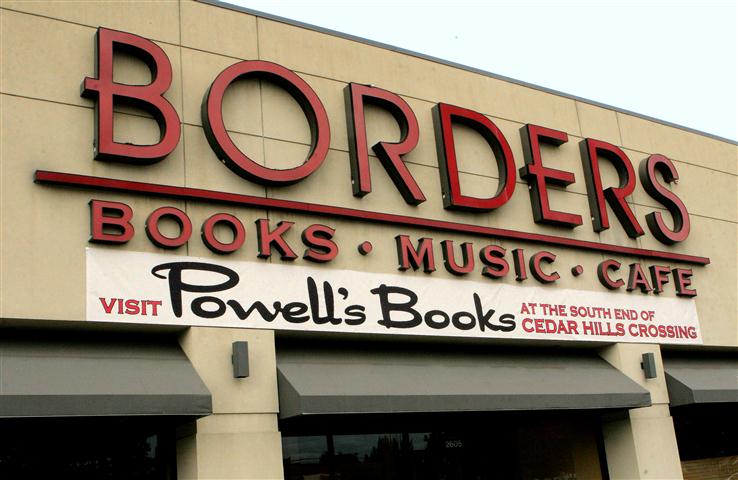 Some booksellers are literally moving into Borders and Walden spaces. For example, Ferguson Books & Media, Grand Forks, N.D., just opened a second store in a former Walden location at the Columbia Mall. Likewise, Rivendell Books, Montpelier, Vt., has opened a second store, in space that used to house a Walden, in the Berlin Mall. And Bookworks, Whitefish, Mont., will open a branch next month in Kalispell, where a Borders just closed.
Today Books-A-Million takes over the leases of 14 Borders stores after having made an offer in bankruptcy court that wasn't refused. The chain has also taken over nearly as many other old Borders and Walden sites by dealing directly with landlords.
Many booklovers will miss Borders, but they shouldn't forget that there are plenty of other bookstores with thousands of booksellers who know their stuff and eager to talk about and recommend books. And even for those of you who read most books digitally, so long as you don't have a Kindle, you can buy e-books from most bricks-and-mortar bookstores both instore and online.
Happy reading! --
John Mutter