World Book Night U.S.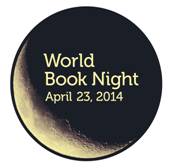 Tomorrow is the third annual World Book Night U.S., a magical day/evening when some 25,000 people across the country will give 500,000 books to people in their communities who don't regularly read. Givers, who applied months ago, have chosen one title from the 35 that were selected for this year; they receive 20 copies of their chosen book from their participating bookstore or library. The books range from older classics like Catch-22 by Joseph Heller and After the Funeral by Agatha Christie to more recent popular titles such as Presumed Innocent by Scott Turow, Waiting to Exhale by Terry McMillan, Tales of the City by Armistead Maupin and Wild by Cheryl Strayed. A few of the titles are in large print and Spanish editions, and this year there's an e-book, too.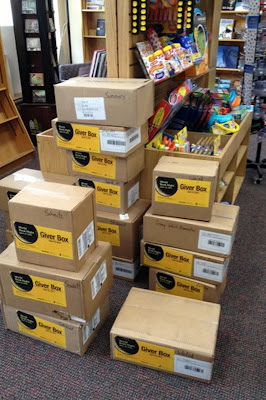 Altogether there's something for everyone, and all the books are free--thanks to authors forgoing royalties, publishers, printers, wholesalers and shippers donating services, booksellers and librarians coordinating distribution and an amazing staff at WBN U.S., headed by Carl Lennertz, a legend in the publishing industry.
Each year there are wonderful stories of people who give out their 20 books in myriad places, sometimes to relatives, friends and colleagues, often to strangers--on the street, at subway and bus stations, at offices, hospitals, schools and homes. It's a remarkable occasion that combines the joy of giving with the gift of reading--people making meaningful connections with people.
Even if you aren't a giver this year, you're more than welcome to participate in the fun. Tonight there are 23 official WBN kickoff events, most of which feature authors. (See a map/listing here.) If you can't be there in person, watch the main New York Public Library event via livestreaming.
And later this year, remember to apply to be a giver for World Book Night 2015! --John Mutter, Shelf Awareness