The Joy of Re-reading
Re-reading is a particular delight--we know what we're getting, and we look forward to it. And there is often a deeper connection when we re-read years later, with additional life experience.
I remember reading Mark Salzman's charming memoir, Iron and Silk, about his time in China as an English instructor and student of one of China's foremost martial arts teachers. It was so delightful that after I finished the last page, I turned to the first and started over. That was an unusual case. Other books I've revisited have "rested" a while before I've enjoyed them again (and again).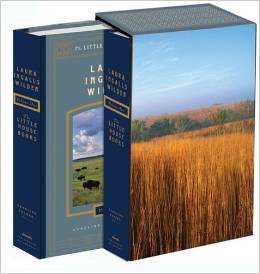 Laura Ingalls Wilder's Little House books are a touchstone for many, and reward repetition. The series is now available for the "grown-up" market in a two-volume set from the Library of America, but many readers will fondly recall the editions with their favorite illustrations. Another classic that some re-read on a regular basis is To Kill a Mockingbird--it's almost a religious ritual. (I have a friend for whom the Betsy-Tacy books are a religious ritual.)
I read the 600+ pages of Matterhorn by Karl Marlantes in a mad rush; it was so compelling. I then had to re-read it in order to review it, and was (happily) surprised that it was even better the second time around. It may be time now for a third reading.
Some authors I never tire of: Mary Stewart, Edmund Crispin, Robert B. Parker (Ace Atkins recalls finding a mentor in Parker and Parker's Spenser when Atkins was young and "lost on all fronts"), Mary Wesley, Elinor Lipman (who writes the best endings ever), Philip Yancey. A few recent books that I know I will be re-reading: Truth in Advertising by John Kenney; Lucky Dog by Mark Barrowcliffe--both funny and poignant; Purgatory by Ken Bruen, for its dazzling dark wit; Salvage by Jane Kotapish, a quirky, tender mother-daughter novel.
As winter approaches, it's comforting to know there are treasures on my shelf ready to hunker down with. Again. --Marilyn Dahl, editor, Shelf Awareness for Readers