Our Best Books of 2014
Last year, when brainstorming our Best Books list, we pared down our initial list of favorites to 87; this year we're more efficient: we managed to end up with just 81 titles--still way too many. There's just too much love in our hearts to limit ourselves, so, once again, we're cheating by adding just a few more to our 30 Best Books of 2014--consider them honorable mentions.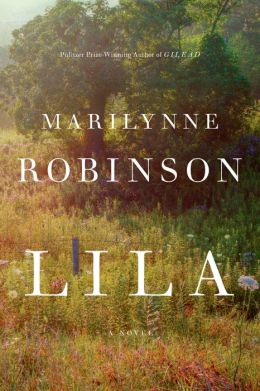 Marilynne Robinson has gathered encomia galore, and so well-deserved, especially for Lila. We called it a "heartbreaking and glorious addition to her series; Robinson... continues to teach readers what it means to come home." Some homes are alien: in The Book of Strange New Things, Michel Faber's protagonist preaches the gospel on a distant planet, in an "unsettling, thought-provoking exploration of faith, love and redemption." In The Bees, Laline Paull has written an enthralling story exploring the intricate and brutal social order of the beehive, with a heroine named Flora 717, a low-caste hive sanitation worker. In these three wonderful novels, the value that surfaces most powerfully is love.
No Man's Land: Preparing for War and Peace in Post-9/11 America by Elizabeth D. Samet is a sensitive, thoughtful look at the education of the country's future military leaders by a savvy, invested West Point English professor. Music is well served by Rick Bragg's Jerry Lee Lewis: His Own Story. We said if you read only one history of rock and roll, this is the one.
Preparing the Ghost: An Essay Concerning the Giant Squid and Its First Photographer by Matthew Gavin Frank is an eccentric, tangent-filled literary analysis of the first photograph of a giant squid--"like talking to a charming man at a party full of drunk academics." The next time you're in that situation, Dataclysm: Who We Are (When We Think No One's Looking) could be a conversation starter--a fascinating guide to what Big Data tells us about human nature. --Marilyn Dahl, editor, Shelf Awareness for Readers