Fusillade of Waterloo Books
The Battle of Waterloo, which marked the end of the 25-year period of revolution and war that had convulsed Europe after the French Revolution in 1789, took place nearly 200 years ago, on June 18, 1815, near the town of Waterloo, in present-day Belgium. There, an Anglo-Dutch-Prussian force led by the Duke of Wellington decisively beat Napoleon, who was soon sent into his second, more lasting exile.

Many publishers are marking the bicentennial. Among the books on parade: historical novelist Bernard Cornwell offers his first work of nonfiction, Waterloo: The History of Four Days, Three Armies and Three Battles (Harper), which our reviewer (see below) called "a splendid example of historical narrative."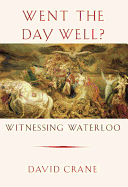 Went the Day Well?: Witnessing Waterloo by David Crane (Knopf) is an hour-by-hour account of June 18, 1815, jumping back and forth between the battle and daily life in England. Waterloo: A New History by Gordon Corrigan (Pegasus) similarly offers "the history, people, places and equipment involved before giving a thrilling account of the battle itself."

Several books focus on who won the battle. In The Lie at the Heart of Waterloo: The Battle's Hidden Last Half Hour (History Press), Nigel Sale argues that Wellington concocted a self-serving version of the battle's conclusion. The Longest Afternoon: The 400 Men Who Decided the Battle of Waterloo by Brendan Simms (Basic Books) focuses on the Second Light Battalion, King's German Legion, which the author credits with beating back wave after wave of French infantry at the Haye Sainte farmhouse.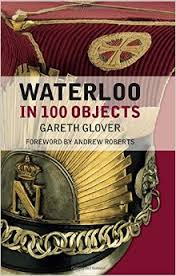 Waterloo in 100 Objects by Gareth Glover (History Press) tells the story of the battle in everyday objects, including bullet-pierced armor, medals, coins--even the teeth of soldiers who died that day. The Battle of Waterloo Experience by Peter and Dan Snow (Andre Deutsch) also makes the battle come to life--through illustrations as well as reproductions of contemporary letters and documents.

The most unusual Waterloo tome is Leona Francombe's bunny-eyed view of the battle, The Sage of Waterloo (Norton), reviewed in today's Pro edition of Shelf Awareness. "Part historical chronicle, part adventure story," the book retells the battle "through the lore and bedtime stories of a modern-day [rabbit] family living on the battle site at Hougoumont Farm." --John Mutter, editor-in-chief, Shelf Awareness