The Legacy of Henning Mankell
Although Henning Mankell (1948-2015) was open about his tough fight with cancer, we were still saddened to hear of his death earlier this month. His many books have connected with a legion of loyal readers over the years, and his writing will be sorely missed.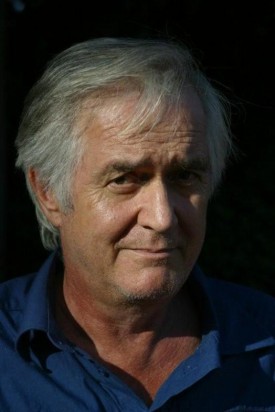 Henning Mankell
Not afraid to criticize political stances he did not agree with--especially those of right-wing, anti-immigration groups--and to speak openly about social issues in his books, Mankell was clearly influenced by both his Swedish heritage and the many years he spent in Mozambique.
The Shadow Girls shares the story of three young refugees trying to find their way in Sweden. It offers a timely look at questions of immigration, faith and family that Sweden (and the rest of Europe) are currently facing.
The Eye of the Leopard follows Hans Olofson, a Swedish man who takes up farming in Zambia. Exploring the relationship between native workers and white farmers, as well as issues of mental instability and childhood tragedy, it's one of Mankell's many tense, psychological thrillers.
The Man from Beijing is a huge, sprawling novel, with a plot that moves from a hideous massacre in modern Sweden, to big business in China, to a tragic moment in the past, when workers built the transcontinental railroad across the U.S. The disparate themes are brilliantly combined as Mankell weaves a shocking and unforgettable story.
Beginning with Faceless Killers, all of the books in Mankell's Kurt Wallander series are Scandinavian crime noir at their finest. Wallander's status as an emotionally distant anti-hero of a detective seems almost clichéd now, because Mankell's influence on other fictional detectives--perhaps including such greats as Arnaldur Indriðason's Erlendur and Jo Nesbø's Harry Hole--has been so profound.
Mankell's influence doesn't end with Scandinavia, however: Spain's Antonio Hill, New Zealand's Paul Thomas and South Africa's Deon Meyer are among the many writers creating flawed, generally alcoholic, but undeniably shrewd detectives. The legacy of Henning Mankell lives on. --Jessica Howard, blogger at Quirky Bookworm