History Reimagined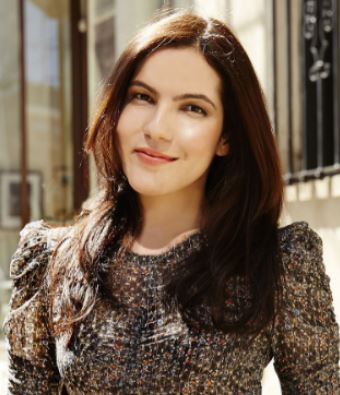 Sloane Crosley
During Sloane Crosley's very funny event at Elliott Bay Book Co. in Seattle to promote The Clasp (Farrar, Straus & Giroux, $26), she remarked on what's next for her. "Back to essays," she said, as she's already started writing them. And because she's under contract for them, she added with a laugh. The author of I Was Told There'd Be Cake went on to say that she really enjoys writing essays since she can rely on, you know, real life instead of making everything up, as she did for the novel.
It got me thinking about fiction that doesn't necessarily make everything up, but rather reimagines reality. For instance, William Boyd's latest novel, Sweet Caress (Bloomsbury, $28). Inspired by an anonymous, unattributed photograph of a young woman bathing in a pond, Boyd crafts the life story of Amory Clay, a woman of androgynous identity who embraces photography as a form of artistic expression. The novel, then, is illustrated with numerous photos with similarly inscrutable origins. Boyd happens to be a collector, and applies his finely tuned fiction to the canvas of a real-life, yet unidentified, woman.
Amber Tamblyn does something similar in her poetry collection Dark Sparkler (HarperPerennial, $17.99). We can argue about whether poetry is fiction another time, but I wanted to mention her mesmerizing take on Hollywood starlets whose lives ended from unnatural causes. Sharon Tate, Marilyn Monroe, Brittany Murphy and many others receive Tamblyn's imaginative empathy, and the poet, after thorough research, tells different, fuller versions of their stories.
Conversely, Catherynne M. Valente twists Hollywood history altogether in Radiance (Tor, $24.99). In it, Severin Unckdocumentary, a filmmaker, and daughter of a famous director, disappears from a shoot on Venus in 1944. I like to think that alternate histories like Valente's occur amid the same literary family tree as Karl Ove Knausgaard's autobiographical fiction, which I'd consider to be cousin to memoir and personal essays. Which brings us back to Sloane. --Dave Wheeler, associate editor, Shelf Awareness