Glorious Gift Books
This is our first gift book issue of the season, and we've so many to choose from--causing much gnashing of teeth, along with the need for copious cups of coffee and perhaps a bottle in the desk drawer. We've finally selected 20 titles to review below; here are just a few more.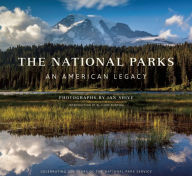 The National Parks: An American Legacy, photographs by Ian Shive (Earth Aware Editions, $50), celebrates 100 years of the National Park Service and is a paean to one of the finest achievements of this country. Channel Islands sea lions and starfish, the Cascades' spectacular Mt. Rainier, cholla cactus in Joshua Tree, Death Valley in shades of purple, peach and lavender--the images range from extravagant to intimate, all fabulous.
A striking companion to National Parks is Yosemite in the Fifties by Dean Fidelman, John Long and Tom Adler (Patagonia, $60), a history of climbing in the park. This was a time of "maniacs just winging it," and the archival photos and first-person commentaries are an entertaining look at a classic American era.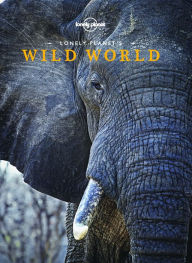 Farther afield, Lonely Planet's Wild World (Lonely Planet) is an extravagant portfolio of images ranging from an autumnal forest in Croatia whose flame-colored trees match the facing page's volcanic eruption in Iceland, to the unbelievable Iguazu Falls in Argentina and a starry sky over Cappadocia's Rose Valley. At $39.99, it's a steal.
Focusing on a single area, William Craft Brumfield has photographed and written about Architecture at the End of the Earth (Duke University Press, $39.95): the Russian North, "sparsely populated and immensely isolated." Centuries-old chapels, cathedrals, barns and houses--plain or ornamented, used or abandoned--Brumfield's photos and travelogue are splendid.
If these books are obvious visual aids to travel dreams, Mark Ovenden's Transit Maps of the World (Penguin Books, $35) might evoke more subtle longings with subway, light rail and streetcar maps, both historical and current. Expanded and updated, almost 1,000 systems are included, like Gdansk, Okayama, Tianjin, North Jersey, Mecca, Baku; even the index is mapped.
And here's one more map you won't want to miss: find your favorite indie bookstore for tomorrow's third annual Indies First Day. Be sure to go--meet your favorite authors, enjoy some cake or cider, and check out these beautiful gift books in person. --Marilyn Dahl, editor, Shelf Awareness for Readers