The Joy of Cookbooks
In our collection of cookbook reviews below, you'll find delectable dishes ranging from spicy Russian broth to charred dandelions. But we'd like to mention just a few more titles:
Jocelyn Delk Adams has been a dessert lover for as long as she can remember; her grandmother's cakes are "the love notes of my family, the fabric of our heritage." Her memories have inspired Grandbaby Cakes (Agate Surry, $22.95), with recipes like Pineapple Upside-Down Hummingbird Cake and Lighter Lemon Pound Cake (which I've made--delish!). As Delk says, "Anything baked with love will always get applause."
Also yummy are the recipes in Sea Salt Sweet by Heather Baird (Running Press, $18). Matching saltiness with sweetness has gone beyond sea salt caramel desserts (as wonderful as they are): here you'll find Giant Red Berry Meringues with Black Lava Salt; Bacon Fat Buttermilk Biscuits with Chocolate Gravy; Salt-Baked Pears with Rosemary; and, in the love-it or hate-it category, Candied Kalamata Olives.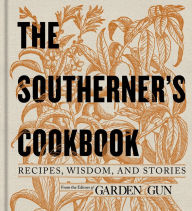 Desserts like Strawberry-Moonshine Fried Hand Pies and Brûléed Buttermilk Pie stand out in The Southerner's Cookbook (Harper Wave, $37.50), but there is much more to salivate over. Compiled by David DiBenedetto with Phillip Rhodes and the editors of Garden & Gun, the book is filled with regional recipes like the familiar Hoppin' John and skillet cornbread, and the less familiar Pinebark Stew, Collard Pesto and Chicken-Fried Short Ribs.
No recipes, but a wealth of nostalgic menus and photos from the Los Angeles Public Library are compiled in To Live and Dine in L.A.: Menus and the Making of the Modern City by Josh Kun (Angel City Press, $45). Kun discusses what the menus revealed about the city and its life, from class to race to politics to culture.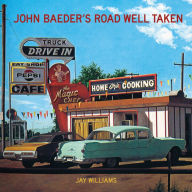 In 1972, John Baeder quit Madison Avenue to become a full-time artist. He began with paintings based on postcards of diners, motels, gas stations. Jay Williams, who curated a Baeder retrospective, has amassed more than 300 illustrations, primarily of diners, in John Baeder's Road Well Taken (Vendome, $45). You'll want to hit the road in search of strong coffee. --Marilyn Dahl, editor, Shelf Awareness for Readers