The Atlanta Blues
I am an inveterate mystery reader. A pleasure of this passion is finding an author new to me whom I like, and who has a backlist to dive into. Another is discovering a new author; the pain is in waiting for the next book. One such writer is Trudy Nan Boyce, whose first novel introduces Detective Sarah Alt, aka Salt, in Out of the Blues (Putnam). Boyce was a beat cop, homicide detective, hostage negotiator and lieutenant in Atlanta before retiring in 2008. She knows policing. She writes with intensity and flair and wit. This combination has resulted in an irresistible procedural with a winning protagonist. And the bonus, the lagniappe, is the seductive way Boyce writes about music, particularly the blues.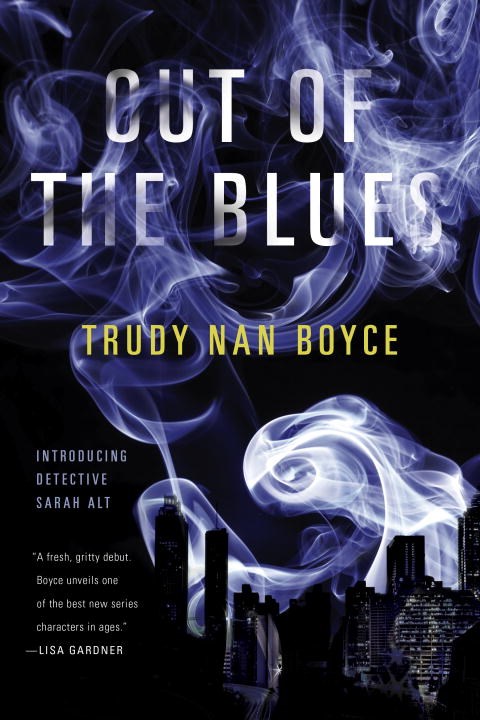 "The crowd quieted as lone Mustafa came onstage, striking a beat hard and sharp with his hickory sticks. He carried the beat to his drum kit and another spotlight came on as he set into a blues shuffle... Goldie blew a first skronky peal from the sax and all the stage lit up.... Young Mustafa's eyes watched Bailey with a reverential focus, barely suppressing his joy, doing better than best to push the band. Dan and Pops built a base with their groove. B-Bird made it full, and when Goldie and Bailey reached out to each other, the band brought both old-time believers and converts to the congregation of 'Everyday I Have the Blues.' "
Three in the morning, Salt is perched on a fire escape above "a noir avenue." In the stillness, "The only sounds were water noises, drips and splashes against the white noise and muted chords of the city that began somewhere down the street. Music could bend around blocks, and the sax man had a wail with a will, even when he'd walked farther downtown.... Salt could catch bits of his brass notes against the muffled sounds of Atlanta pulling up her covers."
A stunning debut. --Marilyn Dahl, editor, Shelf Awareness for Readers