Never Out of His League: Plimpton Takes the Field Again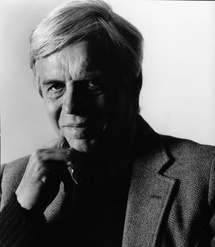 George Plimpton
"What Walter Mitty dreamed about, Plimpton did. He broke through the wall, which meant I wanted to break through the wall," Rick Reilly observes in his foreword to The Bogey Man: A Month on the PGA Tour, one of seven George Plimpton sports titles reissued by Little, Brown. I'm re-reading them all, with great pleasure, for the first time in decades. Here's the rest of the lineup:
Out of My League: The Classic Account of an Amateur's Ordeal in Professional Baseball (foreword by Jane Leavy)
Paper Lion: Confessions of a Last-String Quarterback (Nicholas Dawidoff)
Mad Ducks and Bears: Football Revisited (Steve Almond)
Shadow Box: An Amateur in the Ring (Mike Lupica)
Open Net: A Professional Amateur in the World of Big-Time Hockey (Denis Leary)
One for the Record: The Inside Story of Hank Aaron's Chase for the Home Run Record (Bob Costas)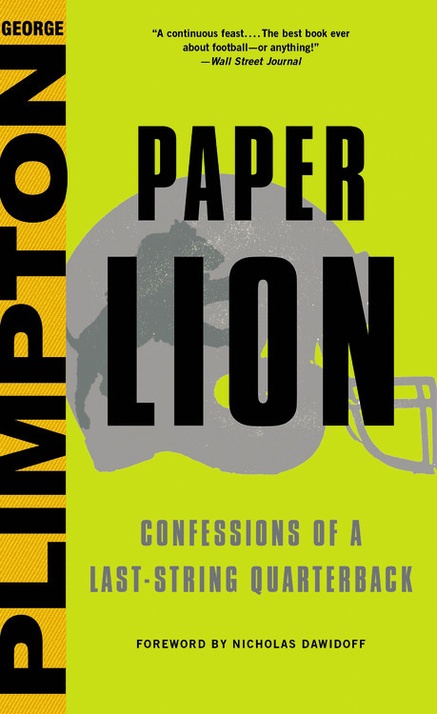 Paper Lion was my introduction to Plimpton's an-amateur-takes-the-field oeuvre. I first read it in 1967 and, as a decent high school athlete and good student, found a personal connection. It was deceptively easy to imagine I could do what he'd done--step gingerly into a professional sport and not embarrass myself... too much. His take was unique, smart and revelatory. I somehow recognized and appreciated the way he nimbly mixed his personal humiliations, and occasional minor victories, with incisive portraits of athletes who were strong yet vulnerable, gifted yet flawed.
"It was [Alex] Karras's fantasy that he had lived a succession of different lives--stretching far back into the past." Reading that sentence for the first time in 50 years, I vividly pictured the near-sighted, bright and mischievous defensive tackle, spinning his outrageous tales of reincarnation. It made me smile like, well, a 17-year-old kid.
"He wins because he makes those forgotten practices involving distant players forever alive." Nicholas Dawidoff notes in the foreword.
Nobody would call these self-help books, but they made the link between my parallel lives as reader and athlete seem plausible. That was no small win. --Robert Gray, contributing editor