Music in the Summer Air... and in Books
You don't have to be told there's music in the air. Just listen, especially in the summer, when drivers can't resist the temptation to "share" their beats at high volume. I actually love the season's auto-driven soundtrack, blending with the sidewalk buskers, and pedestrians belting out whatever's playing through their headphones/earbuds. Mix in a little piped retail music from the stores, and you have a kind of summer street symphony going on.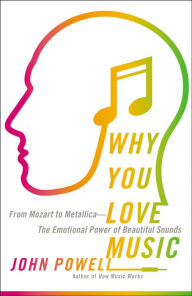 All this is just to say that music has been on my mind recently. In a Wall Street Journal review of physicist John Powell's Why You Love Music, Peter Pesic noted that he found himself "intrigued by many of the studies he summarizes. Certain kinds of background music in stores measurably induces people to buy more: Classical music increases high-end buying by making people feel 'posh,' as Mr. Powell puts it.... What is more, playing French music will stimulate the purchase of French wine, as German music does for German wine."
And I'm absolutely fascinated by the vinyl resurgence (while simultaneously mourning the long lost albums of my aurally misspent youth), which has sparked several great reads, including Old Records Never Die: One Man's Quest for His Vinyl and His Past by Eric Spitznagel; and photographer Eilon Paz's beautiful Dust & Grooves: Adventures in Record Collecting.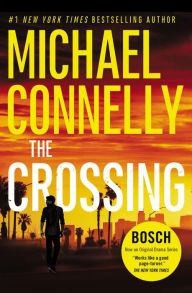 My summer soundtrack comes from a reliable source--Michael Connelly's detective Harry Bosch. Over the years, he has tipped me off to some great jazz artists, including Frank Morgan, George Cables, Tomasz Stanko, Grace Kelly and, most recently, Kamasi Washington. In The Crossing, Connelly writes that Washington's "tenor sax was coming through the stereo, the sun-scoured desert was hurtling by on either side of the freeway, and Bosch was grinding the case down as he made his way back to L.A."
Sounds good to me. Open the windows, crank up the volume, and read a book about music.