Get Out and Play!
May is the cusp of summer in many parts of the world. It's also a marvelous time to get outside and bring that cabin fever down! These three picture books celebrate the joys of being outdoors, whether through kite flying, rediscovering a dog's life or enjoying--sort of--a slumber party.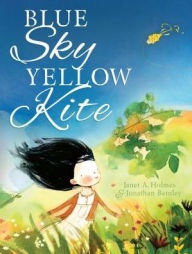 The thrill a girl named Daisy feels as a borrowed kite "swishes and swirls, dives and zooms" overcomes her with covetousness, and she runs home to hide the kite in her bedroom. When conscience gets the best of her, she finds forgiveness, a new friend... and her very own kite. Janet A. Holmes's spare text tells an all-too-familiar story of impulse and compunction, and illustrator Jonathan Bentley's lovely pencil and watercolor artwork captures the blustery, sunny days in Blue Sky Yellow Kite (Peter Pauper Press).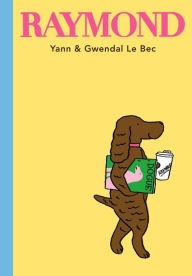 Raymond, a well-loved chocolate-colored pooch, wonders one day if maybe there's more to life than having his ears scratched in just the right place. In no time, he's on two feet, enjoying "cappuccino-and-cupcake Saturdays" and working as a "rover-ing reporter" at Dogue magazine. But oh, the stress! With their cartoon illustration style and straight-faced humor, French brothers Yann and Gwendal Le Bec poke gentle fun at Type A humans in Raymond (Candlewick). The tongue-lolling, tail-wagging joy of his return to four-footed outdoor fun is palpable.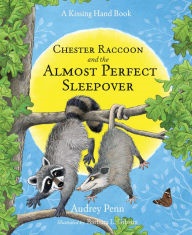 Chester Raccoon (the Kissing Hand series) returns in Chester Raccoon and the Almost Perfect Sleepover (Tanglewood Books), this time for an "overday" with Pepper Opossum and other nocturnal buddies. They hang from their tails, play Follow the Leader and eat "delicious" snacks of grubs and rotten fruit. But when bedtime comes, Chester is hit with a case of homesickness. Luckily, Mrs. Opossum knows just what to do. Audrey Penn's reassuring story and Barbara L. Gibson's playful illustrations hit the mark for any reader who is almost ready for sleepovers. --Emilie Coulter, freelance writer and editor