It Wasn't Hamilton, She Swears!
A graduate of Harvard and Radcliffe colleges, Julia Quinn is one of only 16 members of the Romance Writers of America's Hall of Fame. She lives with her family in the Pacific Northwest. The Girl with the Make-Believe Husband (just out in paperback from HarperCollins) is the second book in the Rokesby series.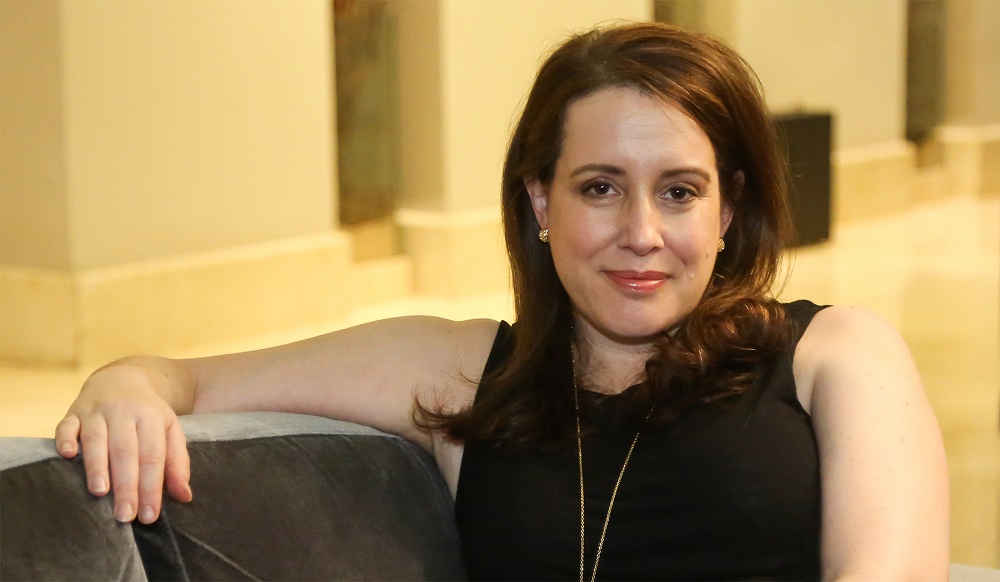 photo: Roberto Filho
It wasn't Hamilton, I swear. When I tell someone that my new book, The Girl with the Make-Believe Husband, is set in Revolutionary War-era New York City, I get a knowing nod and a comment about "not throwing away my shot."

But I haven't seen Hamilton. I tried to get tickets once and discovered I'm more likely to compete in the luge at the Winter Olympics than I am to watch America's favorite musical. The truth is, I (and my characters) ended up in New York the way authors and characters often do--with the author writing herself into a corner. When I ended Because of Miss Bridgerton, the hero's brother was missing in action in "the Colonies." So, if I was going to open a book with him being found, I was going to have start in those very same Colonies.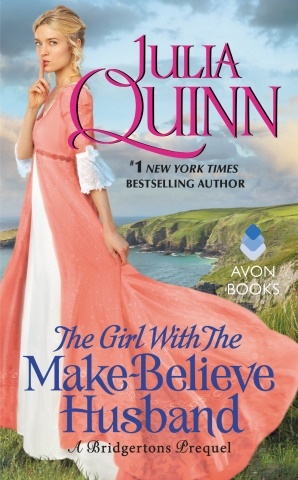 Since I almost exclusively set my stories in the British Isles, writing a book set in New York presented all sorts of challenges--not the least of which was writing a story set during the American Revolution with the Brits being the good guys! But even with the change of scene, The Girl with the Make-Believe Husband is still a classic Julia Quinn novel, with a little bit of humor, a little bit of tears, a heroine determined to find her way in the world and a hero who will make you swoon.

So no, it wasn't Hamilton. But if you know someone who can get me tickets....