Imagining (and Re-Imagining) Sherlock Holmes
There are just 56 short stories and four novels in the original Sherlock Holmes canon--a wealth of excellent, engrossing literature on the one hand, and not nearly enough to sustain a lifetime of Holmesian entertainment on the other. So it is perhaps not surprising that authors have repeatedly taken up the character of Sherlock in new and intriguing ways.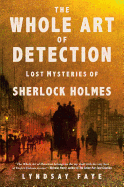 In The Whole Art of Detection, Lyndsay Faye captures the style, tone and approach that made the original Doyle stories so enduringly captivating across 15 short stories. (Her novel Dust and Shadow also features Holmes, imagining how he might have approached the Jack the Ripper mystery.) Sherry Thomas takes the reimagining a bit further in A Study in Scarlet Women, the first in a new series of novels in which Holmes is actually Miss Charlotte Holmes, a less-than-traditional Victorian woman assisted in her escapades by Mrs. Watson--widow of Mr. John Watson.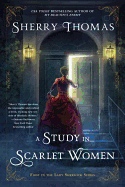 Across two anthologies, Sherlock experts and enthusiasts Laurie King and Leslie S. Klinger have collected and edited stories loosely inspired by the classic detective and his Good Doctor. Both A Study in Sherlock and In the Company of Sherlock Holmes feature dozens of authors, all writing in different styles. What makes these collections such fun to read is their diversity. Over the course of a few hundred pages, readers are treated to Sherlock in the 21st century, a story written as a series of Facebook posts, an imagining of a long-lived Sherlock serving at Dunkirk in 1940.

For those looking for their next Holmesian "fix," these books all offer impressively imaginative--yet consistently true-to-character--tales of Sherlock, Watson and their many capers together. --Kerry McHugh, blogger at Entomology of a Bookworm